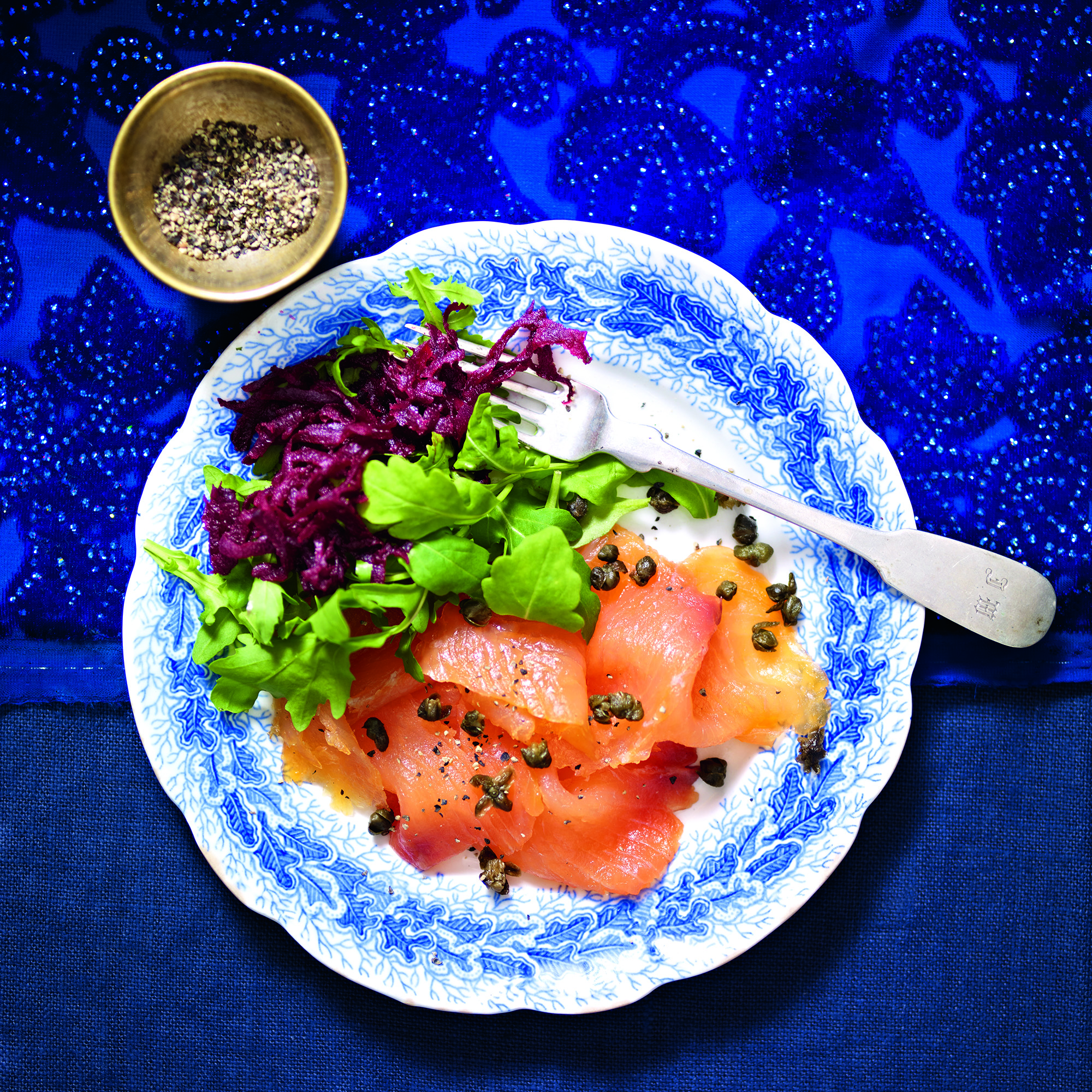 Smoked salmon starters make easy but impressive starters that are light enough to start a meal, but full of interesting flavours and textures. You'd be surprised the variety of ways you can prepare smoked salmon - it doesn't always need to be served as it is, it can be cooked or baked too for a less traditional option.
Our pick of salmon starter recipes make luxe options, from homemade beetroot and gin cured salmon that everyone can share to giant blinis with smoked salmon and caviar, which are quick and easy to make but never fail to impress guests. Or, if you happen to have more time to prepare, go for a smoked salmon tart or mini smoked salmon and chive frittatas, which both work with a fresh green salad.
Smoked salmon with beetroot and deep-fried capers
make a pretty plate of food that's ready in just 30 minutes.
Many of these recipes can be made ahead so you can relax and enjoy
your dinner party without being stuck in the kitchen or rushing back and
forth to check on whatever you may have cooking. Use the best quality
smoked salmon you can get for the best results, as the beauty of these
recipes is their simplicity.
Click through to see more smoked salmon starters...
Daily Email
Get the best entertainment news, recipes, fashion, beauty and wellbeing advice for you. For FREE.
Sign up