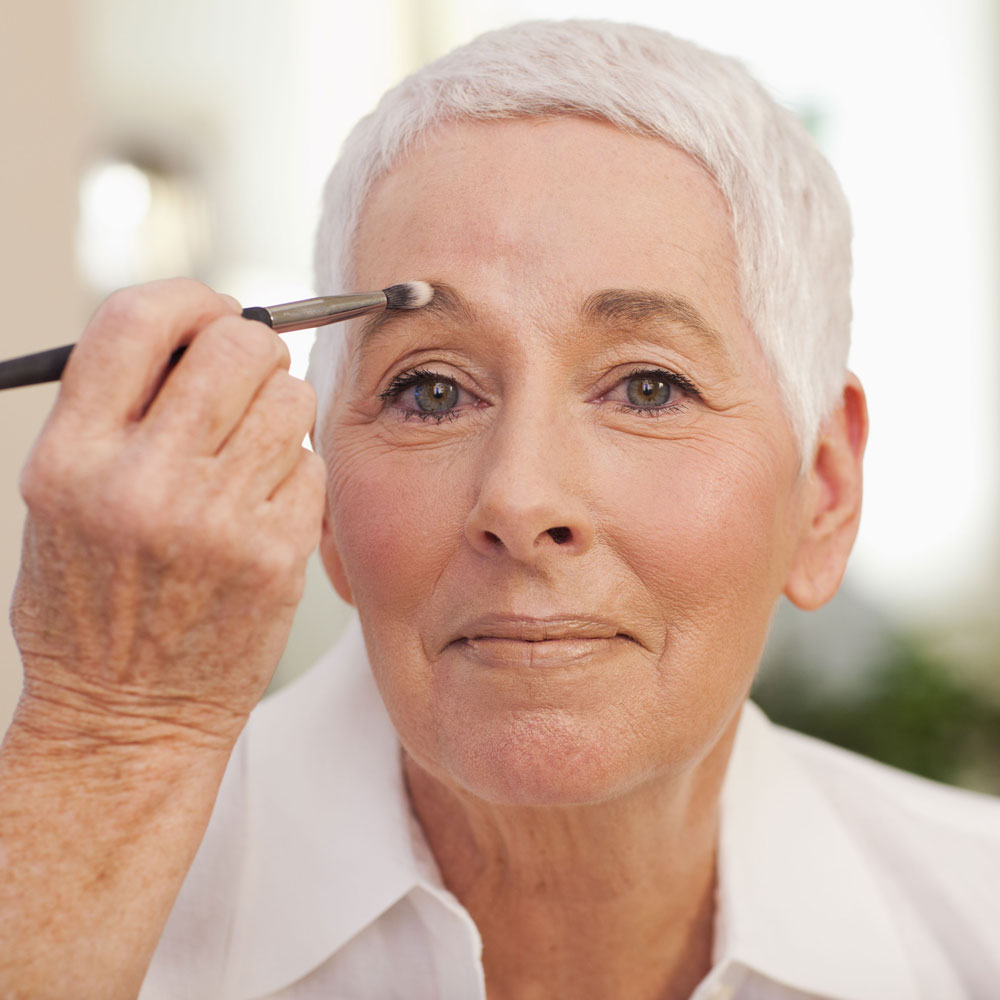 Did you know that a perfectly shaped and tinted brow can knock years off your face? Forget botox,
brow-tox
is the new anti-aging trick everyone is talking about. The great thing
about brow-tox is that is comes at a fraction of the price of any form
of surgery, and can even be practiced from the comfort of your home.
If
it's a face lift you're after, then look no further than your local
threading bar. Ask for a defined arch, a subtle tint, and off you go. An
expert can thread your brows to create sharp definition, but if you
don't like the idea of that, then opt for a wax for a less painful and
natural-looking approach. No time visit the spa?
Powder
, the expert beauty website, boasts an abundance of tips for
faking fuller brows
that are nice and neat - and never feral.
A
well structured arch and seamless colour can tie a makeup look together
and even disguise prominent features - if done properly. In fact, a
well-groomed arch can be the most transformative of beauty endeavours,
not to mention one of the quickest to both achieve and maintain.
With
thick, shapely eyebrows back in fashion it's time to give them your
full attention whether you're in the salon or holding tweezers front of
your bathroom mirror.
But in addition to waxing, threading and
plucking, the best eyebrow products on counters are key for thickening
up the strands and pulling them into a flattering shape. From pencils
and serums to gels and tints, the high street is packed with products to
maintain your brows between salon visits, define their shape and fill
them out. Click through to see the best brow products, as tested by the
beauty team...