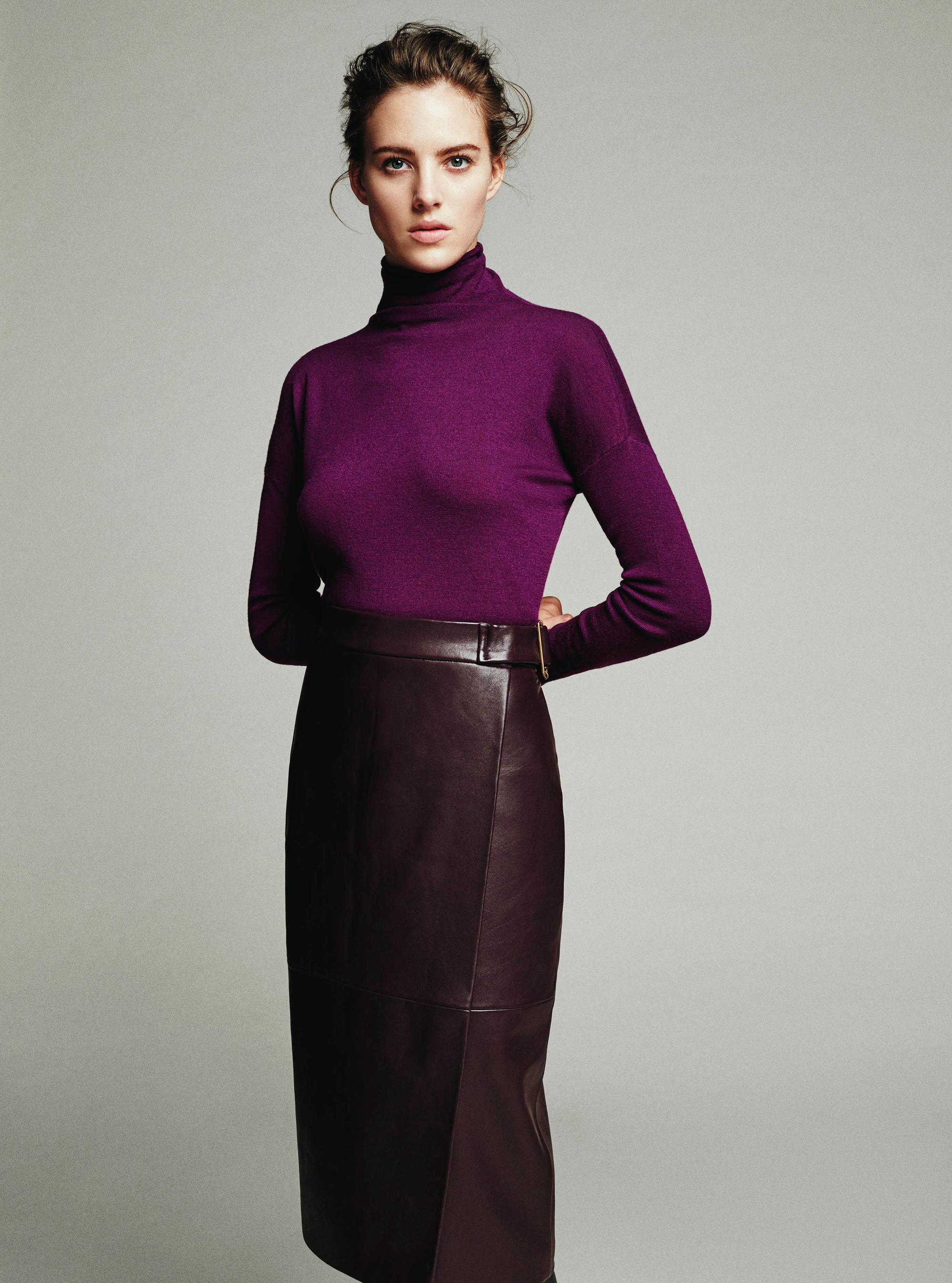 Climbing the career ladder isn't just down to your presentations and interview skills. You also have to look the part to be taken seriously and give you gravitas in the office.
Managing to pull off a look that is office-appropriate and on-trend, comfortable yet smart, relaxed but shows you mean business is an art - and we're here to show you how to do it. So to make sure your workwear mirrors the strong and powerful woman within, we've picked SS16's must-have pieces that will help you to make a bold statement at work.
Upgrade your workwear wardrobe with stylish buys from the high street that will not only be boardroom-ready, but will inspire conversation and get you noticed for all the right reasons.
Make your back to work style statement in
Hobbs' Powys skirt
and
Lara rollneck
. Mis-matched separates are a big thing this season and prevent you looking harsh and corporate. The plum and burgundy combination is a dream, and will take you from winter to spring with ease.