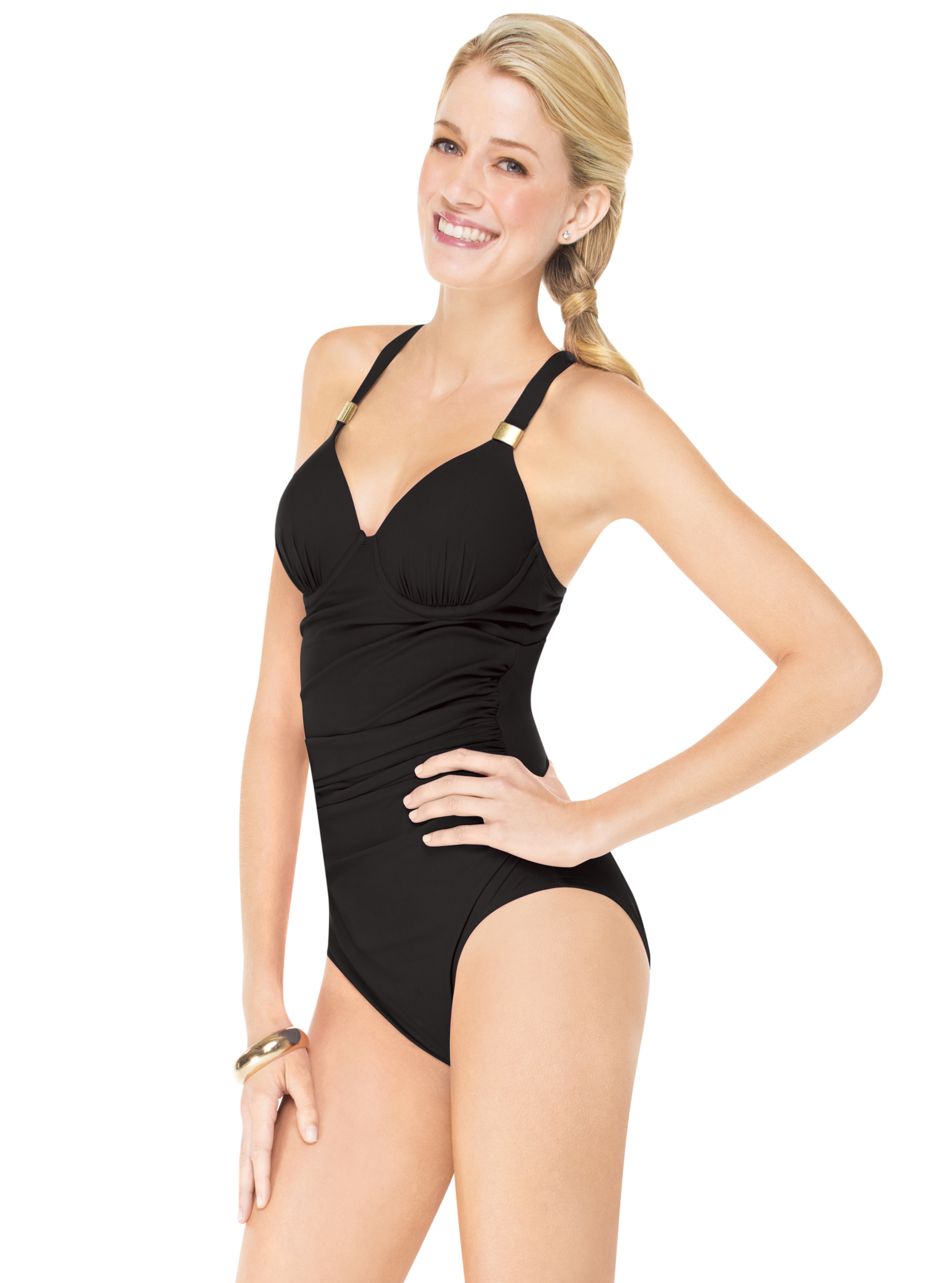 Are you planning a wonderful beach side holiday or a fun spa weekend away with the girls? There's nothing worse than dreading your holiday because of your beach body. So start thinking about swimwear now to find the perfect style for you, so that you can fully enjoy your time away without worrying about getting into your bikini or swimming costume.

Figure-fixing swimwear is a god-send. The right bikini or swimming costume will fill you with the confidence to feel completely fabulous on the beach or by the pool. Without having to worry about your problem areas, you can fully relax, unwind, soak up the sun and enjoy the company. We all have bits we don't like - a troublesome tummy we want controlling, a bigger bust we want lifting and curves we want flattering. These savvy figure-fixing swimwear solutions will give you a beautiful body regardless of your size or shape. Hello beach body confidence!

One thing we will advise is that you try before you buy. No one likes getting all their kit off in a department store changing room but when it comes to swimwear, it's a necessity. You can decide on the right shape and style for your body before you buy. So set aside an afternoon or a day to go on the swimwear-search and be excited - you'll feel positively fabulous once you've found the figure-flattering bikini or swimming costume that's right for you!

Spanx Riveting Ruched One Piece, was £195, now £117

Hello beach confidence! The range of swimwear from our favourite shapewear brand Spanx makes it incredibly easy to look fabulous on holiday.
The
gorgeous range
has all of the support and figure-fixing you find in Spanx shapewear, and comes in different styles and colours, so there's something for everyone. We love that you can choose a dress
and
cup size - so you're guaranteed to get the perfect fit.
Swimwear that makes you look slimmer in an instant? Well worth the splurge!

Click through to discover the perfect styles for your shape...