Weekly horoscope: Monday 7th September - Sunday 13th September
Curious to know what the week has in store for you?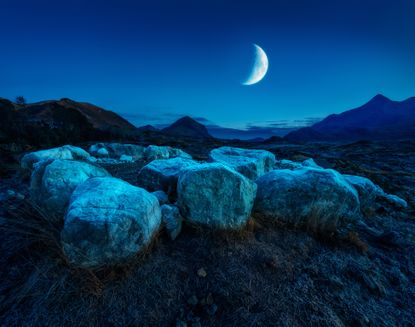 (Image credit: Getty Images)
Read your weekly horoscope from expert astrologer Sally Morgan, and discover what's in store for the week ahead...
Our weeklyhoroscope will help you plan your next seven days with our astrological updates. Our resident world-class psychic astrologer forecasts for every star sign on love, family, career and more. So check back weekly for our free forecast!
MORE:Why have star signs changed and what is my new star sign? (opens in new tab)
Weekly horoscope, Monday 7th September - Sunday 13th September
Weekly Horoscope: Aries
Think about your communication, and your new idea will be noticed by someone in authority. Step out of your comfort zone – dwelling on the past just holds you back.
Weekly Horoscope: Taurus
If it's the sparkle of romance you're looking for, fireworks will go off when you meet somebody you suddenly feel a connection with. Ask them for a dinner date.
Weekly Horoscope: Gemini
You don't have to please everyone. Just carry on being yourself, you are loved as you are. Your partner will surprise you with plans for a weekend away.
Weekly Horoscope: Cancer
You're feeling confident and self-assured, and it means everyone wants to hear your opinion. Someone will surprise you and treat you to a wonderful meal.
Weekly Horoscope: Leo
It's easy to daydream about romance, but now it's time to let somebody know how you feel about them. Take the lead and show them your passionate side.
Weekly Horoscope: Virgo
Take time to present your thoughts and ideas to the person you love. They'll appreciate your honesty. A surprise invitation arrives, so treat yourself to a new outfit.
MORE:Which houseplant should you buy, according to your star sign? (opens in new tab)
Weekly Horoscope: Libra
When there's a reason to celebrate you're always first to offer to organise a party, and there's one ahead. Don't let anybody try to tie you to their broken promise.
Weekly Horoscope: Scorpio
Take a fresh look at your entertaining area. A lick of paint and your garden furniture will be as good as new. Join a book club and make new friends.
Weekly Horoscope: Sagittarius
You're reaching a turning point in a long saga. Watch out for disagreements in a business environment, as one person you're working with has their own agenda.
Weekly Horoscope: Capricorn
Relax and ideas will flow, resulting in some good financial fortune. Nobody can accuse you of having your head in the clouds – you know exactly where you're heading.
Weekly Horoscope: Aquarius
Some lessons are vital, but take a breath, you'll know when you're ahead of your workload. Be kind and help others, and you'll find someone helps you in return.
Weekly Horoscope: Pisces
Reconnecting with friends will end in creating happy memories. You may be thunderstruck when someone close to you reveals something unexpected.
Sally Morgan is Britain's best-loved psychic. She was just four when she reportedly saw her first spirit and since then has developed her skills to be one of the top 5 psychics in the UK. She even read for Princess Diana for four years.