Solo holidays: how to enjoy them & what to book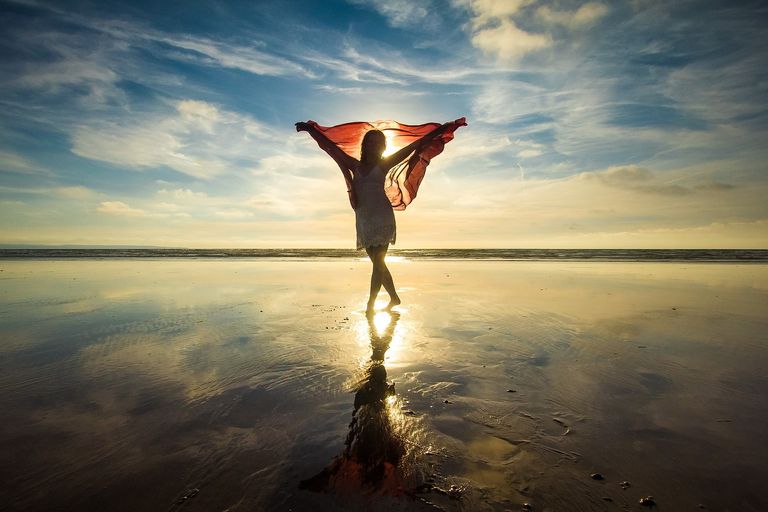 Don't be daunted by the prospect of solo holidays – in many cases, you'll find it's even better than having a travel partner…
Solo holidays are an increasingly popular way to travel these days, data by Travelzoo shows. In a survey by the travel deals company, almost half of Brits (48%) said they had travelled solo – proving this style of adventure is no longer a 'last resort', and in fact a fashionable way of exploring the world.
Around 65%, though, said they felt that solo travellers were penalised for going it alone, as single supplements often make trips far less affordable if you're travelling on your own. Travelzoo has launched Solo September, in which they've teamed up with leading holiday providers to sell solo holidays where independent travellers are the focus – and there's not a single supplement in sight!
Trips include 10 nights in Thailand in a luxury hotel, a seven-night Bay of Naples and Pompeii holiday and an all-inclusive Caribbean cruise with Silversea.
More like this: The best travel companies that will go the extra mile
Holidaying on your own is not for everyone, though, so if you're unsure whether a solo city break is for you, or whether you'll enjoy adventuring alone, read this guide to getting it right. Here are our tips for the best solo holidays, how to enjoy it and where to go.
More like this: The safest places for solo travel
Go to the easier destinations first
Before you jump in and go straight to Japan for your first solo holiday, consider somewhere a little easier first. You'll want to travel somewhere where the alphabet is readable (unless you're fluent in Japanese Kanji, of course) and where the language barrier might not be so obstructive.
Naturally, travelling solo in the USA is a brilliant option, as there's no language barrier at all. You could city break in New York or take a road trip along California's Pacific Coast Highway – you'll find taking public transport or asking for directions is far less daunting.
Alternatively, head to other familiar destinations such as Spain – we love this trip with Riviera Travel that explores Seville, Cordoba and Granada – or even to New Zealand, where you can stand in awe beneath towering mountain peaks overlooking gorgeous glacial lakes. You certainly won't need a travel buddy when you've got such stunning scenery for company.
Bring inanimate travel buddies
No, we're not suggesting you carry cuddly toys with you. But don't forget to bring some books. For those moments where you might feel a little lonely, a good book will quell any anxiety, and it's an essential dinner companion, too. Invest in a Kindle or e-reader to get multiple books on one device, or – if you've got a smartphone – you could even download some podcasts to listen to as you stroll around or lie on your lounger.
Sit at the bar
If you really are dreading that dinner for one, abate some of those fears by sitting at the bar. Rather than heading for fine-dining establishments with white tablecloths and comfy seating, opt for a more casual affair and make yourself comfortable at the bar. You'll more than likely be joined by fellow solo diners, and might even strike up conversation with the bar staff.
Alternatively, if a bar simply isn't an option, try eating somewhere there'll be something to look at – either a busy city street ripe for people watching, or a gorgeous view to gaze at.
Book onto an escorted tour
There's no better way to meet people than to travel with them in the first place. Solo holidays don't have to mean going it alone all the way – plenty of operators now do solo-friendly or solo-only trips. This often means there's no single supplement, and you'll be surrounded by like-minded solo travellers looking to make friends and have new experiences.
Riviera Travel have a fantastic selection of solo holidays, from walking in the Tuscan hills to exploring further afield destinations like South Africa, Sri Lanka or India. Intrepid also have solo traveller trips to even more exciting destinations – try Mexico or even Sarawak – a jungle-clad region of Malaysian Borneo.
More inspiration: Request the Riviera Travel brochure here >
Stay somewhere sociable
Gone are the days when solo travel was just for backpackers in hostels – plenty of high end hotels are now catering to the independent solo traveller market. We love Chiva-Som Resort in Hua Hin, Thailand, which has a "talker's table" in the restaurant for single travellers looking to meet people, and Kimpton's Wine Hour policy, in which there's a complimentary glass of wine on offer for those who want to hang in the lobby and socialise across all their properties.