Will holidays abroad in 2021 be possible?
We can't wait to hit the beach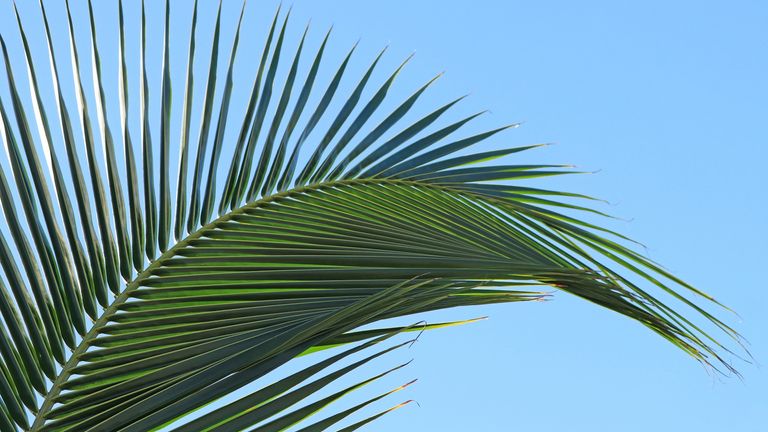 (Image credit: Zen Rial via Getty)
Going on holidays abroad in 2021 might seem like a faraway dream right now given the ongoing effects of the pandemic, but it could *just* be a possibility. 
After so many months spent at home, working from our living rooms and not being able to see all of our family and friends, many people will be looking forward to relaxing in the sunshine with their best eReader and a refreshing drink as soon as they can. Some people are eager to know when beauty salons will re-open and what we are allowed to do when lockdown eases. Even more people might be hopeful that a holiday abroad in 2021 could be on the cards. 
And it seems the airlines are already gearing up for potential holidays abroad, though there are several key things you should get clued up on if you're hoping to travel this summer.
Here we reveal what you should know before you book your holiday abroad for 2021…
Expect busier planes 
According to The New York Times, in recent weeks, the average plane has been about 64%, but summer is looking busier, so expect to be flying with a whole lot of other people if you do book a holiday abroad in 2021. 
Airline analyst at the investment bank Cowen, Helane Becker, has reportedly forecast domestic leisure travel this summer will grow to within 5% of pre-pandemic levels.
"People are sick of this paradise prison in their homes," Ms. Becker stated. "I think we'll see what I call a jailbreak this summer."
Prepare for airline prices to fluctuate 
Increased demand comes with increased prices, as many savvy travelers might expect. And according to The New York Times, Peter Belobaba, who researches the global airline industry at the Massachusetts Institute of Technology, thinks this will very likely be the case for holidays in 2021. 
Though it seems that you can also expect prices to change as airlines manage their seat pricing. The expansion of low-cost carriers during the pandemic is also thought likely to help keep prices down this summer. 
Check your voucher terms 
During the pandemic, the majority of airlines eliminated their cancelation and change fees, but the rules are soon to change for some of the cheapest fares.
In April, many basic economy tickets for different airlines will reportedly become non-refundable and non-changeable.
So if you've received vouchers for use on future flights after a cancelation due to the pandemic, remember to check the small print and double-check those terms before you book your holiday abroad for 2021!
Plane food is being brought back
If you're one of those vacation-goers who love food service on planes, then you might just get lucky if you book a holiday abroad in 2021. During the pandemic, many airlines have reduced or completely eliminated food service.
Though this summer, airlines such as Frontier Airlines are thought to be planning to resume food and drink sales to some degree. United has reportedly said it will adjust its policies in the coming weeks, though their website makes it clear that masks "must be worn between bites and sips". 
So don't forget your mask! 
Easier access to great locations 
Whilst many people might be hoping for a holiday abroad in 2021, it's believed there will be easier access to the great outdoors in time for summer. As reported by The New York Times, most carriers in the US are announcing new services to leisure destinations.
The publication also reveals that US cities look set to make for particularly cost-effective travel locations this summer. 
'U.S. cities are very affordable this summer, and appear poised to make a comeback,' Mel Dohmen, spokeswoman at the online travel agency Orbitz, revealed to them. 
Have you looked into a holiday abroad for 2021?
Emma is Senior Lifestyle Writer for Goodto.com, womanandhome.com and Myimperfectlife.com and she loves sharing the latest lifestyle, royal, celebrity and entertainment news. Before joining Future, previously TI Media, Emma was a Freelance Editor and before that a Publisher for an independent digital publisher. When she's not writing about the next big lifestyle trend, she enjoys cooking, long walks and watching as many crime dramas as she can!