Charlie Dimmock To Join Our New Spring Tour Of Holland's Dazzling Tulip Fields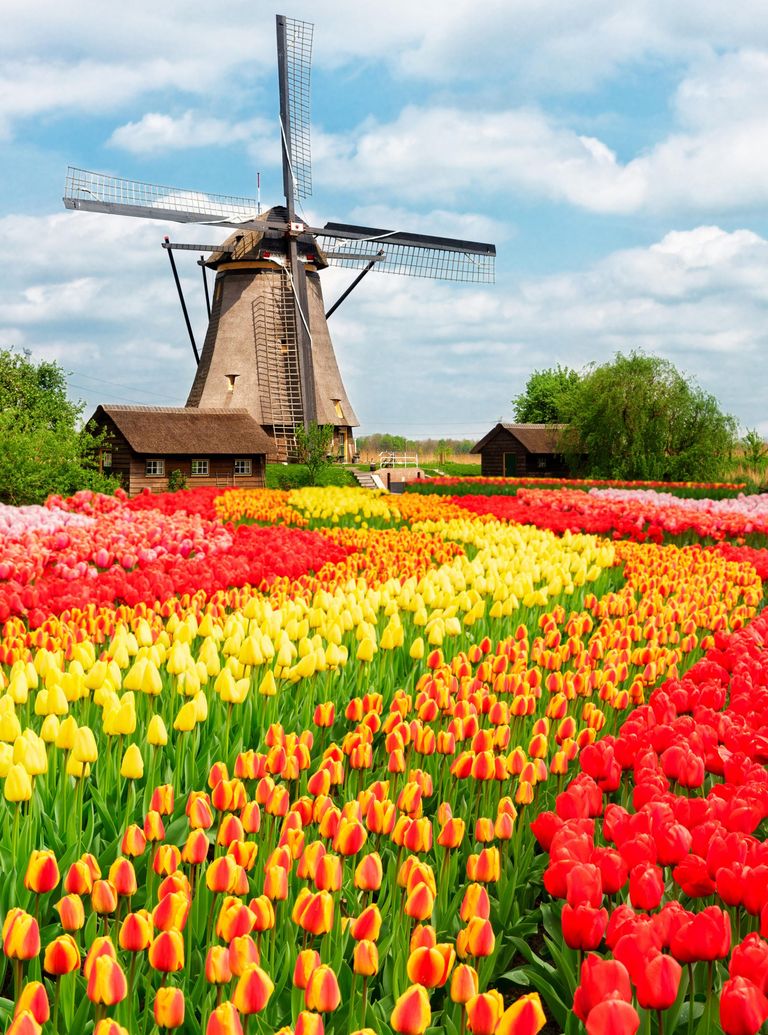 (Image credit: Alamy Stock Photo)
In spring, Holland's tulips, daffodils and hyacinths are a rainbow of colour - an eye-popping array of unforgettable blooms, flowering in stunning gardens all over the country. And who better to guide you around them than one of Britain's best-loved gardeners: Charlie Dimmock.
On our new seven-day Holland river cruise on board the 4-star MS Serenity, Woman & Home readers will visit the famous Keukenhof Gardens in Lisse, Holland - known as the "Garden of Europe" - where more than seven million bulbs are planted each year across 80 acres.
See our other exclusive celebrity holidays and hotel offers!
You'll also explore the fabulous grounds of Bouchout Castle, which boast more than 18,000 species of plants, and the famous annual Floralia Flower Show - where more than 500 varieties of flowers are on display in the grounds of Chateau de Grand-Bigard.
Charlie Dimmock will be your guide!
The incredible Keukenhof Gardens (Alamy)
Charlie will accompany you on tours of these incredible gardens, as well as giving a series of informative and entertaining talks on board the ship.
"I'm really looking forward to sharing my love of all things horticultural in such a spectacular location!", Charlie told Woman & Home. "This trip is packed with visits to some of Europe's finest gardens and it will be a great pleasure to explore them in beautiful springtime."
Your luxurious home for the week
Kinderdijk windmills (Alamy)
There'll also be plenty of free time to explore and take excursions to the charming cities of Amsterdam and Antwerp, plus visit the iconic UNESCO-listed windmills at Kinderdijk.
Don't miss this chance to witness one of the world's most impressive horticultural spectacles and celebrate the joy of spring in style. Book your place on this tour now
The details
When? 3 - 9 May 2018 How much? From £879 per person How long? 7 days To book: Call 01858 513 893 and quote reference TSGARDENS