Kendall Jenner reveals acne hell during drunk makeup tutorial with Kylie
Disclaimer: we don't recommend doing your makeup when drunk.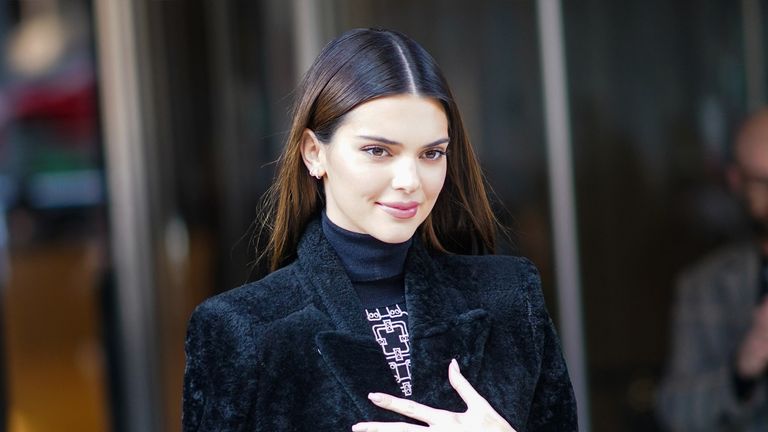 (Image credit: Edward Berthelot /Getty Images)
Kendall Jenner's acne (opens in new tab) hell made Kylie feel so 'sad' in the emotionally-charged video tutorial.
In a follow-up to her "Drunk Get Ready With Me" video, Kylie brought Kendall onto her YouTube channel, where the sisters drank Kendall's own tequila brand, 818, and did their makeup.
And while there is plenty of drunken giggling, Kendall also took the opportunity to open up about her acne struggles as a teenager.
More from woman&home.com:
"I remember the summer before 9th grade is when all my acne went crazy and I was like, "I'm going into high school and this one guy's really hot," the Vogue model said.
"I'm going to ruin all my chances! I didn't! We ended up dating. It was the confidence that came from within that really probably turned him on to me ...
"I would have so much acne. Every morning we would show up to school. Dad would drop us off and we'd be walking up the stairs. I'd look at you and I'd be like, 'Can you see my acne?' Every day you would say, 'No you look beautiful.' I would be like, 'Okay.' I knew you were lying but I appreciated you."
Clearly moved by Kendall's revelation, Kylie starts welling up.
"I knew it was your biggest insecurity and every time like clockwork we would get out of the car [at school], you would pull me into the staircase and you would say, 'How do I look today?' ... It always made me so sad to even hear you talk about it," said the Kylie Cosmetics founder.
Kendall has previously revealed that she suffered from acne during high school for an ad for Proactive skincare. But what the joint YouTube video revealed, above all else, is the tight bond the sisters share.
Fiona Embleton is a beauty writer who is now Acting Beauty Editor at Stylist. She is obsessed with Isabel Marant and cats.