The Most Iconic Strictly Come Dancing Moments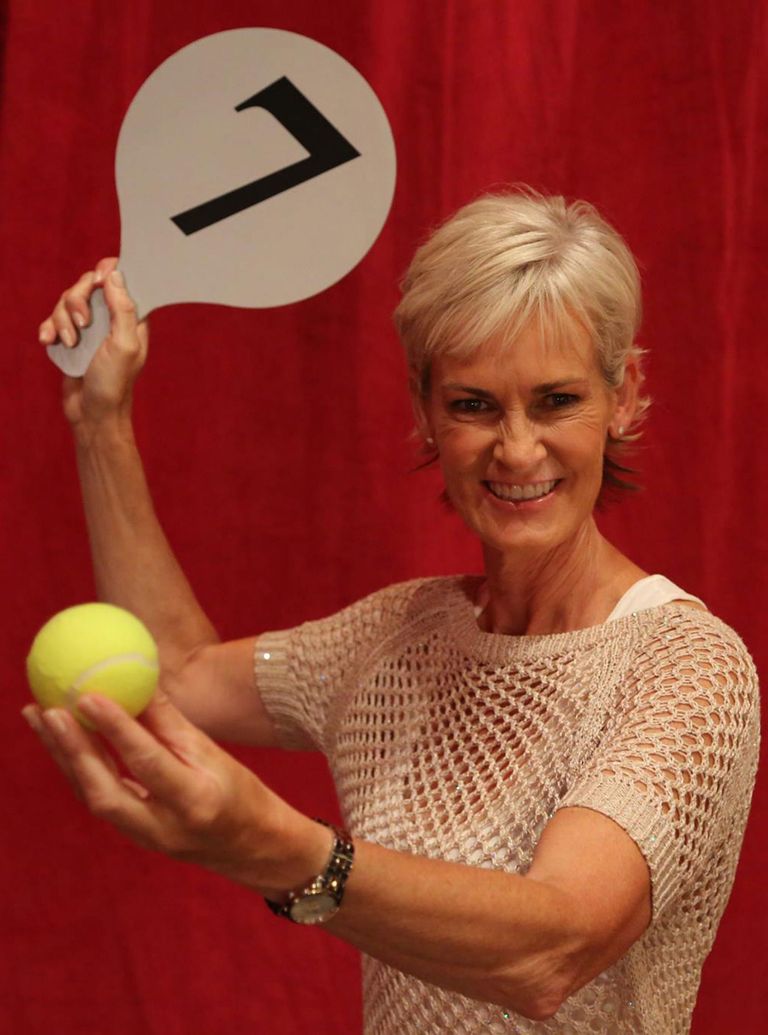 As the 2013 series gears up for the start of the live shows, we celebrate the most iconic moments from nine series of Strictly Come Dancing
Strictly will be returning to our screens next weekend and we couldn't be more excited. For the first time in the history of the show, two glamorous women in their forties will be holding the fort. Claudia Winkleman is preparing to take the reins from Bruce Forsyth who's witty gags and nifty footwork have brought us much laughter during his 11 year stint at the helm with Tess Daly.
So far 12 of the 15 celebrities have been announced with Judy Murray (mother and coach to Britain's no1 tennis champion) topping our list of one's to watch. Other contestants in the line up include: television presenters Alison Hammond and Caroline Flack, singers Simon Webbe, Pixie Lott and Frankie Bridge, soapstars Eastenders Jake Wood (Max Branning) and Casulty's Sunetra Sarker (Dr Zoe Hanna), Radio1 DJ Scott Mills, reality star Mark Wright, TV naturalist Steve Backshall and former rugby player Thom Evans.
The last three remaining contestants are rumoured to be a grumpy chef, a daytime TV star and a British sitcom actress. All will be revealed on The One Show tonight, make sure you tune into BBC1 at 7pm to catch it.
Click through now to relive Strictly's most iconic moments...
Louis and Flavia's Dirty Dancing moment
Possibly our favourite ever moment on Strictly came in Series 10, when Olympic gymnast, Louis Smith and dancer Flavia Cacace channelled Patrick Swayze and Jennifer Grey. Dancing the Salsa to I've Had The Time Of My Life, this lift was just one of the iconic moments that eventually won the pair the Strictly trophy. Meet the 2013 Strictly Come Dancing line-up
Chris and Ola's Charleston
Series 7 winners Chris and Ola kept us waiting until the final for their first and only top marks, with a repeat of the wacky Charleston they'd performed a few weeks before. The 'dancing hobbits' wowed with a Bugsy Malone-themed routine packed with Chris's trademark funny faces - and the unforgettable 'swimming across the floor' move. Meet the 2013 Strictly Come Dancing line-up
Kara and Artem's romance
Eastenders star Kara and debutant professional Artem Chingvintsev set the floor alight with their Series 8 romance. As the weeks went by, their romance produced electrifying performances - we were wowed by their Phantom of the Opera paso doble. Meet the 2013 Strictly Come Dancing line-up
Jason does the jive
The last dance of last year's Wembley Strictly spectacular, Jason Donovan's 80s-themed jive was bursting with energy. Aside from one final fluffed move, Jason and Kristina's Wake Me Up Before You Go Go might have even been up there with the likes of Jill Halfpenny... Meet the 2013 Strictly Come Dancing line-up
Ann Widdecombe (and Anton)
Most Strictly line-ups have one or two 'joke' contestants, but Tory MP Ann Widdecombe teamed up with the incorrigible Anton du Beke to create routines of such jaw-dropping awfulness that it was at times hard to believe what we were seeing. Our memories will never be free of their 'Kate and Leo' Titanic rumba... Meet the 2013 Strictly Come Dancing line-up
Claudia, Queen of It Takes Two
We love chirpy It Takes Two host Claudia - especially when she's being taught dances by Len! Meet the 2013 Strictly Come Dancing line-up
Harry Judd has his shirt torn off...
We saw rather a lot of McFly drummer Harry's increasingly toned torso as he spun his way to last year's title. Our favourite appearance of the Judd six-pack? James and Brendan tearing his shirt off! Meet the 2013 Strictly Come Dancing line-up
Russell Grant being fired out of a cannon
Just when you think you've seen it all, Russell Grant is fired out of a cannon to the strains of S Club 7. And they even scored a 7 from Bruno, in honour of ?the sheer insanity of it all'! Meet the 2013 Strictly Come Dancing line-up
Matt and Flavia dance the salsa
The salsa's a tricky beast, but Matt di Angelo and Flavia conquered this latin number back in series 5, to be rewarded with tens from Arlene and Bruno! Meet the 2013 Strictly Come Dancing line-up
Gavin Henson kissing Bruno Tonioli
The standout moment of Gavin's Strictly career has got to be the rugby player's rather unexpected decision to leap onto the judges' desk and show Bruno some love. And it worked - Gavin and Katya waltzed away with a 9! Meet the 2013 Strictly Come Dancing line-up
Ali and Brian's romance
The Bill actress Ali Bastian's blossoming romance with dance partner Brian Fortuna translated into smouldering dancing - but unfortunately, not a place in the final. The pair had to settle for the Christmas Special title - and a relationship that outlasted the series. Meet the 2013 Strictly Come Dancing line-up
Harry Judd jives to Grease
This dance was where it all clicked for eventual winner Harry - the 50s sound, the jive moves and lest we forget, the toplessness. Go greased lighting... Meet the 2013 Strictly Come Dancing line-up
Jason Donovan's showdance
Underdog Jason pulled out all the stops in a last-ditch attempt to book his place in the final too. Kristina's routine to Putting on the Ritz was enough for the judges, but sadly not the phone voters. But no-one could deny they gave it their all - they could barely stand up afterwards! Meet the 2013 Strictly Come Dancing line-up
Tom Chambers' winning showdance
Seeing Tom and Camilla at the top of those steps, who could have guessed the jawdropping dance to follow? From his solo spins to their final grin, Tom stole the Series 6 title (and a little bit of our hearts) with our favourite ever showdance. Meet the 2013 Strictly Come Dancing line-up
John Sergeant's take on the paso doble
Because who needs precisely executed turns or dramatic lifts, when you can win over an entire nation by marching on the spot and then dragging your partner across the floor? Meet the 2013 Strictly Come Dancing line-up
Alesha and Matthew's showdance
Series 5 winner Alesha Dixon still holds the record for the highest average score in Strictly history with 36.5 points - and that's despite never achieving a perfect 40 points for any single routine! What capped off Alesha's amazing run was the showdance - a fast-moving number with latin moments and some beautiful lifts. Meet the 2013 Strictly Come Dancing line-up
Harry and Aliona's showdance
Playing on the 50s rock 'n' roll vibe that gave Harry his groove, Aliona choreographed a lift-packed showdance to Great Balls of Fire that was exhausting just to watch. One final drum roll before leaping through jets of flames - that's why we love Strictly! Meet the 2013 Strictly Come Dancing line-up
Tom and Camilla's salsa
Hips don't lie, and Tom and Camilla picked up the highest marks of series 6 for their salsa. The judges were impressed by the choreography and execution - and so were we. Meet the 2013 Strictly Come Dancing line-up