Some of the Queen's most iconic fashion looks are being honored in a very special way
Some of the Queen's most memorable fashion moments will be on display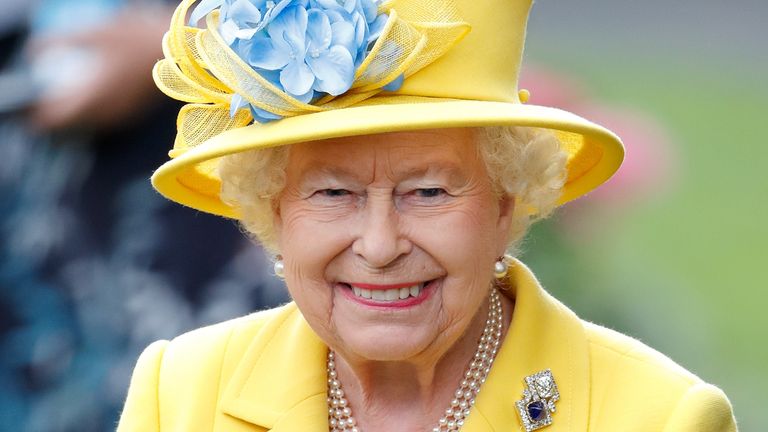 (Image credit: Photo by Max Mumby/Indigo/Getty Images)
Some of the Queen's most memorable fashion moments are set to be honored at London's Madame Tussauds to mark her Platinum Jubilee celebrations.
A special Royal Dress Collection consisting of the outfits the Queen's waxworks at London's Madame Tussauds has worn over the years is set to go on display.
The exhibition will feature seven gowns worn by the monarch's 24 wax figures over the course of her 70 years on the throne.
This royal news comes after the reason the Royal Family wear blue more than any other color was revealed.
---
The Queen's first ever Madame Tussauds wax figure was created in 1928, with Buckingham Palace and Her Majesty's dressmakers having worked closely with the attraction over the years to keep the models up to date.
Now, Madame Tussauds has reached into its royal archives to put some of the monarch's most iconic fashion moments on display once again, to pay homage to her incredible 70 years as sovereign.
The collection, which opens from May 27th for two weeks, will include a replica of the Queen's iconic coronation gown, worn when she was officially crowned in 1952.
The Queen's fashion look back will also include a recreation of her Imperial State Crown, displayed with her wax figures from 1956 until the early 1970.
A richly embroidered French white satin gown based on designs worn by Her Majesty at the Order of the Garter ceremonies, a 1979 beaded evening gown created by Royal dressmaker Ian Thomas and a blue and gold topaz gown from 1985 will also be included.
In a nod to the Queen's love for a sunny, head-to-toe yellow outfit, a yellow coat and hat created by the Madame Tussauds London team in 2018, in the style of one of The Queen's famously colourful designs, will be up for viewing too.
Delving into the incredible, historic relationship between the British monarchy and Madame Tussauds and what an honor it is for the London attraction to pay tribute to the Queen in the way that is planned, Tim Waters, General Manager at Madame Tussauds London, said, "Madame Tussauds London's relationship with the British Royal Family dates back to Marie Tussaud herself.
When King George III sat for Marie in 1809 it began a tradition that British monarchs would sit for Madame Tussauds London artists to create their figures.
"This is a tradition we are incredibly proud of and it continues to this day with The Queen generously agreeing to seven sittings with our artists during her reign."