Revealed: the film that made the Queen cry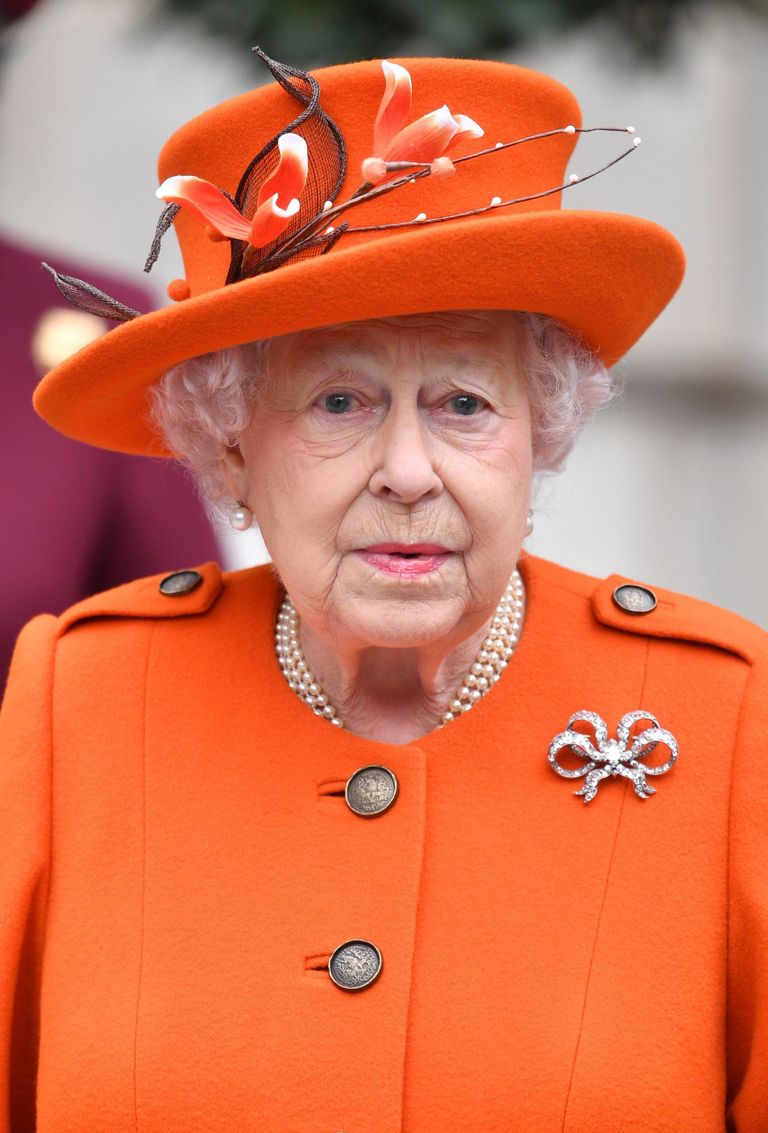 (Image credit: Rex Features)
She's typically known for her stiff upper lip, but it seems that the Queen was moved to tears by a particularly touching moment in a film.
Actor Simon Pegg claims that Her Majesty shed a royal tear during the premiere of his filmChronicles of Narnia: The Voyage of the Dawn Treaderback in November 2010.
The British star, who is best known for films includingShaun of the DeadandHot Fuzz, recalled the moment during an appearance on ITV'sLorraine, revealing,"She was wearing 3D glasses at the time."
His comment follows a previous interview withEsquirein which revealed the exact scene that caused the monarch to cry.
He said,"She cried a little bit at the end, too, when my character makes this life-changing decision. So I think I made the Queen cry."
The star went on to recall the moment the pair met, saying:"I was star struck by the Queen. I met her at a royal gala performance of the Narnia film I did.
ABOVE: The Queen meets the cast and crew ofChronicles of Narnia: The Voyage of the Dawn Treader, November 2010
"I've known her all my life – she's been on every pound I've spent – so to actually meet her in person was quite extraordinary. The most amazing thing about it was seeing her put 3D glasses on."
Pegg also gave insight into the incident during an appearance onThe Graham Norton Show.
ABOVE: Simon Pegg on Lorraine
He told the Irish chat show host,"I made her cry, I have it on good authority… She dabbed her eye with a tissue."
The 2010 film follows the tale Caspian, king of Narnia, in his quest to rescue seven lost lords and to save Narnia from a corrupting evil that resides on a dark island.
Peggwas the voice ofReepicheepin thefilm, which also co-stared Liam Neeson and Tilda Swinton.
You can watch the official trailer for the film that so touched Queen Elizabeth below...
https://www.youtube.com/watch?v=hrJQDPpIK6I
Whilst displays of emotion are rare for the monarch, it's not the first a tale of her being brought to tears has surfaced.
In the recent Channel 5 documentaryElizabeth: Our Queen, Princess Josephine Loewenstein claimed that close friend Princess Margaret (the Queen's sister) once told her,"I've only seen my sister cry once.It was when the press put all the articles about her not getting on with Margaret Thatcher."
MORE:Meghan Markle may receive this huge honour before the royal wedding
The documentary told of how then-Prime Minister Thatcher was so afraid of the monarch that she would "down whiskey in Buckingham Palace to de-stress after their weekly meetings".
The two women reportedly had a run-in at Balmoral, with the Queen saying, "Can't that woman just sit down?"
We wonder if we'll see the Queen moved to tears once again at the wedding of Prince Harry and Meghan Markle?