Prince William's very special birthday gift has been revealed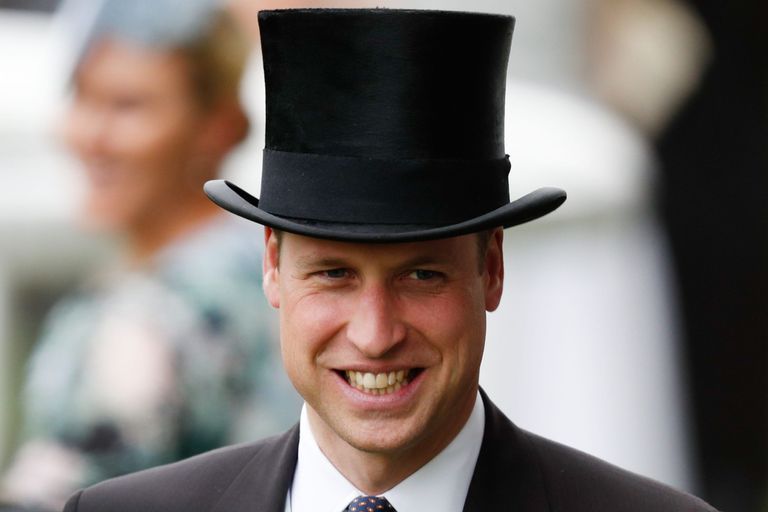 Prince William turned 37 on Friday, but he wasn't the only one celebrating.
As William unwrapped a very special present made by his wife Kate and their children, a little girl in New Zealand was unwrapping a special gift of her own.
One-year-old Neve Te Aroha Gayford, whose mum is New Zealand's prime minister Jacinda Ardern, shares her birthday with William.
And the Prince wasn't about to let Neve's first birthday go unmarked. Her father Clarke Gayford took to Twitter to share a picture of William's thoughtful gift – a Buzzy Bee toy bearing a silver plate engraved with the words: 'Happy Birthday Neve. From Prince William.'
'Torn between letting the 1st birthday girl continue to maul this amazing gift or putting it somewhere safe FOREVER,' Clarke wrote. 'Happy Birthday Prince William, what a great shared birthday (I'm pretty sure you win with this).'
Several commentators wondered whether it was the same toy William himself had been pictured with on a visit to New Zealand with Prince Charles and Princess Diana back in 1983.
'The Buzzy Bee is a classic NZ toy pretty much every baby has here,' one fan noted. 'Prince William made it world-known back when he was a wee one over here.'
'That's one of the original ones, I think,' another added. 'Pretty cool! Is it the same one he got given?'
Lady Beattie, who was married to Sir David Beattie, then Governor-General, famously presented the young Prince with the colourful wooden toy.
'You know he's returning the favour of the late Lady Beattie, Norma, who passed last year who famously gave the Prince the same gift,' one person pointed out.
But fans were divided over the question of whether baby Neve should be allowed to play with the toy.
'You put it away and you get her another one,' one suggested. 'She's a baby. She doesn't care.'
But others disagreed, arguing that letting her enjoy the toy would give it more sentimental value.
'Definitely to be played with,' said one. 'Special things are even more special when they make us smile every day.'
'Let the mauling continue,' another agreed. 'She will look back at the dents, bite marks etc with fondness. My one was completely wrecked when I was her age and I wish I still had it damage and all.'