Prince Harry dresses down as he volunteers for veterans affected by COVID-19 in California
The Duke of Sussex went virtually unnoticed as he helped the Walker Family Events Foundation – a non-profit organisation, pack and distribute food for veterans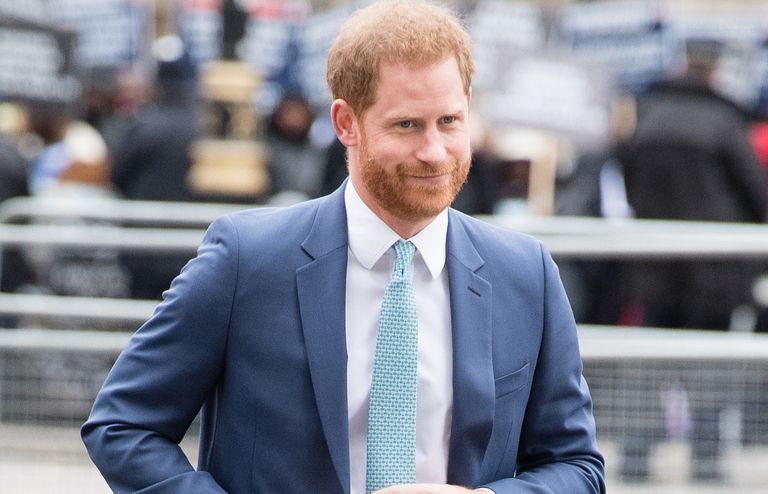 (Image credit: Samir Hussein/WireImage/ Getty)
By Sarah Finley
If you already had a soft spot for Prince Harry, then his latest outing is going to melt your heart a little further.
● Prince Harry was seen volunteering at a non-profit foundation for veterans in Compton, California
● The Duke of Sussex was dressed down in jeans and a t-shirt as he masked up to help out other volunteers
● This follows royal news that The Duchess of Cambridge just debuted a new, lighter hair colour
The Duke of Sussex was pictured volunteering for a non-profit organisation in Los Angeles – helping to pack and distribute food to veterans who have been affected by the pandemic.
We're used to seeing the royals on official visits, but Harry went almost unrecognised as he spent his free time helping the organisation.
The event was held by an organisation called the Walker Family Events Foundation (WFEF), who are based in Compton, California.
The foundation, who also helps to provide support for at-risk communities, took to Instagram to reveal their royal helper over the weekend.
Posting two pictures of the Prince on Instagram they showed him helping them pack up the food for veterans. Dressed down in jeans, trainers and a casual t-shirt Harry looked happy to be helping.
The Duke also wore a black mask while carrying out his volunteer work – to comply with COVID-19 rules. While the organisers confirmed what we all knew already - how he was 'very humble and kind'.
One post said: "Today I had the honor of meeting and working alongside Prince Harry, Duke of Sussex. He joined us in volunteering at Compton VFW for the weekly Operation Nourish program packing and distributing food to our #Compton neighbors. He is very humble and kind."
Prince Harry has been in Los Angles since the beginning of the year when he moved with his wife Meghan Markle and son Archie. Since their move to California, it has been announced that the couple have signed a multi-million-dollar Netflix deal.