Prince Harry and Meghan Markle have issued a new statement following royal split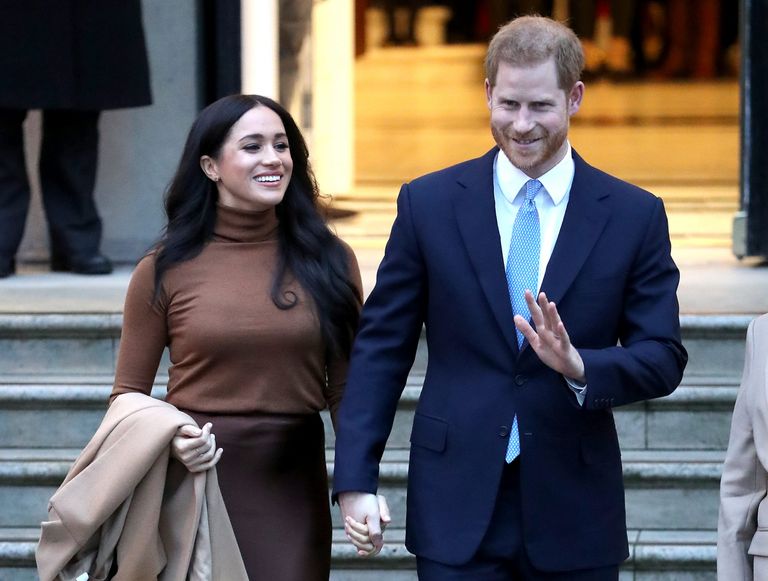 Prince Harry and Meghan Markle have released a new statement following the royal split, warning the media about taking paparazzi pictures of their family.
Their statement comes after Meghan was photographed walking her dogs as she took Archie in a baby carrier.
The pictures were published and shared online, which led the couple to issue a warning via their lawyers.
Prince Harry and Meghan Markle have reunited in Canada on Monday evening, where they will now be living following their decision to step back from the royal family.
Before the Prince travelled back to the country to be with his family, Meghan was spotted for the first with baby Archie while she went for a walk at a nearby park.
As paparazzi lurked nearby, the former actor was snapped during the private moment – something the couple are now making clear they will not tolerate.
Lawyers for the couple have issued a warning to the UK press, according to Sky News, highlighting that these pictures were taken without Meghan's consent.
The couple also claim they have paparazzi permanently camped outside their home and attempting to photograph them inside their home using long range lenses.
This goes against Prince Harry's wish for a more 'peaceful life', which he made clear during his speech on Sunday – his first since news of split were announced.
"Our hope was to continue serving the Queen, the commonwealth, and my military associations, but without public funding," he said.
"Unfortunately, that wasn't possible. I've accepted this, knowing that it doesn't change who I am or how committed I am. But I hope that helps you understand what it had to come to, that I would step my family back from all I have ever known, to take a step forward into what I hope can be a more peaceful life.
"I was born into this life, and it is a great honour to serve my country and the queen. When I lost my mum 23 years ago, you took me under your wing. You've looked out for me for so long, but the media is a powerful force, and my hope is one day our collective support for each other can be more powerful because this is so much bigger than just us."