The romantic secret gift Prince Harry bought two years ago for then-girlfriend Meghan Markle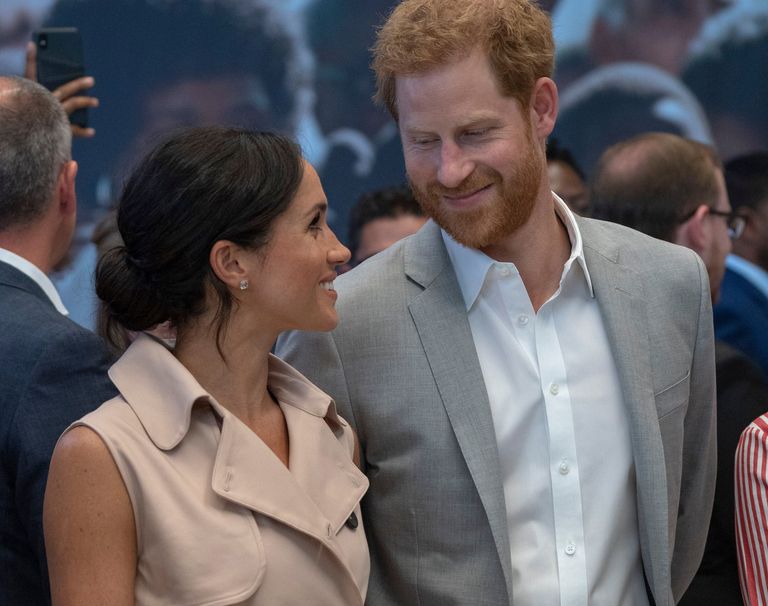 (Image credit: REX/Shutterstock)
Prince Harry, who already seems like the perfect husband, has won more brownie points from fans, as its revealed he bought Meghan an adorable painting in the first stages of their relationship.
The Prince has done a good job of showing up other boyfriends and husbands, as it's reported that a few years back, he bought his then-girlfriend Meghan a gorgeous piece of original artwork by Van Donna called 'Everybody Needs Somebody To Love'.
And even more adorably, Harry reportedly requested that the artwork be split into two pictures, with one side showing a little boy and girl holding hands, with their backs to the camera, with the other side showing words saying, 'Everybody Needs Somebody To Love' spray painted in blue. Presumably, the Duke of Sussex was hoping for he and Meghan to have a little piece of one another with them, whilst in their long-distance relationship - aw!
The artwork was said to be bought in 2016 just before it was revealed that the couple were dating. While in July 2017 the artist Van Donna seemed to confirm it by tweeting, "OMG! So excited that Harry has acquired my paintings for his collection! Yay!!!'"
Harry bought the artwork from a gallery in Kensington called Walton Fine Arts gallery, and it's thought that Van Donna's original artwork goes for around $5,000.
"Harry is one of the regulars in the area and regularly goes into the shops and galleries with his bodyguard, kind of in stealth mode," a local art collector told PEOPLE magazine.
"He was in the gallery for a little while and liked a few things, then settled on the Van Donna. He said he was looking for something for 'an important person."
He added, "It was literally just before anyone heard about Meghan — just days before it was announced he was going out with her."
Van Donna is an up and coming artist, but uses a pseudonym by fusing two of her heroes names, Van Gogh and Madonna.
And we can imagine that kind gesture was one of the many things that helped win the former actress over.
Prince Harry and Meghan aren't shy at showing their love for each other while at royal engagements, regularly holding hands and kissing in public.
But this latest revelation proves that Prince Harry is just as romantic as we expected him to be - and Meghan is one lucky woman.