Buckingham Palace forced to issue statement after the Queen reportedly left London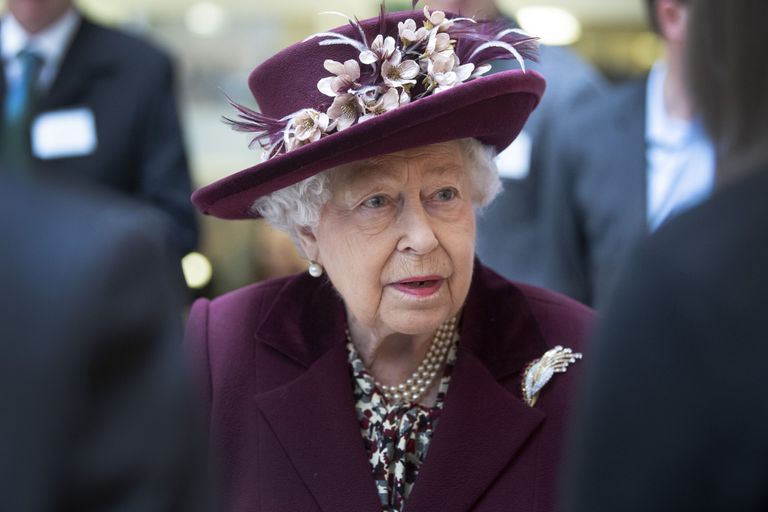 Buckingham Palace has been forced to address a rumour that the Queen has left London over coronavirus.
The Palace was forced to deny the Queen has moved her official residence to Windsor.
Their statement was made after it was reported that she left London over coronavirus fears.
As the country grows more concerned over the coronavirus threat, it was reported that the Queen had left London and gone to Windsor, where she would be safer.
A royal source told The Sun, "The Queen has met a lot of people there until recently. But she is weeks away from her 94th birthday and advisers believe it is best to get her out of harm's way.
"Buckingham Palace is in the middle of London and also has a bigger staff than other estates so is deemed a much more dangerous location."
READ MORE: The Queen made a subtle nod to Princess Diana during latest royal engagement and royal fans are loving it
She was spotted travelling to Windsor on Thursday, but a spokesperson for the Palace has denied that the Queen was fleeing London.
The Queen usually spends her weekends in Windsor, and is due to return to London and carry on with her duties as normal this week.
However, the Royal Family issued a statement announcing that her upcoming visits to Camden and Cheshire will be rescheduled.
The statement read, 'As a sensible precaution and for practical reasons in the current circumstances, changes are being made to The Queen's diary commitments in the coming weeks.
'In consultation with the Medical Household and Government, Her Majesty's forthcoming visits to Cheshire and Camden will be rescheduled. Audiences will continue as usual. Other events will be reviewed on an ongoing basis in line with the appropriate advice.'
Prince Charles and the Duchess of Cornwall have also postponed their spring tour to the Republic of Cyprus and Jordan.