How The Queen Is Preparing Grandson William For The Throne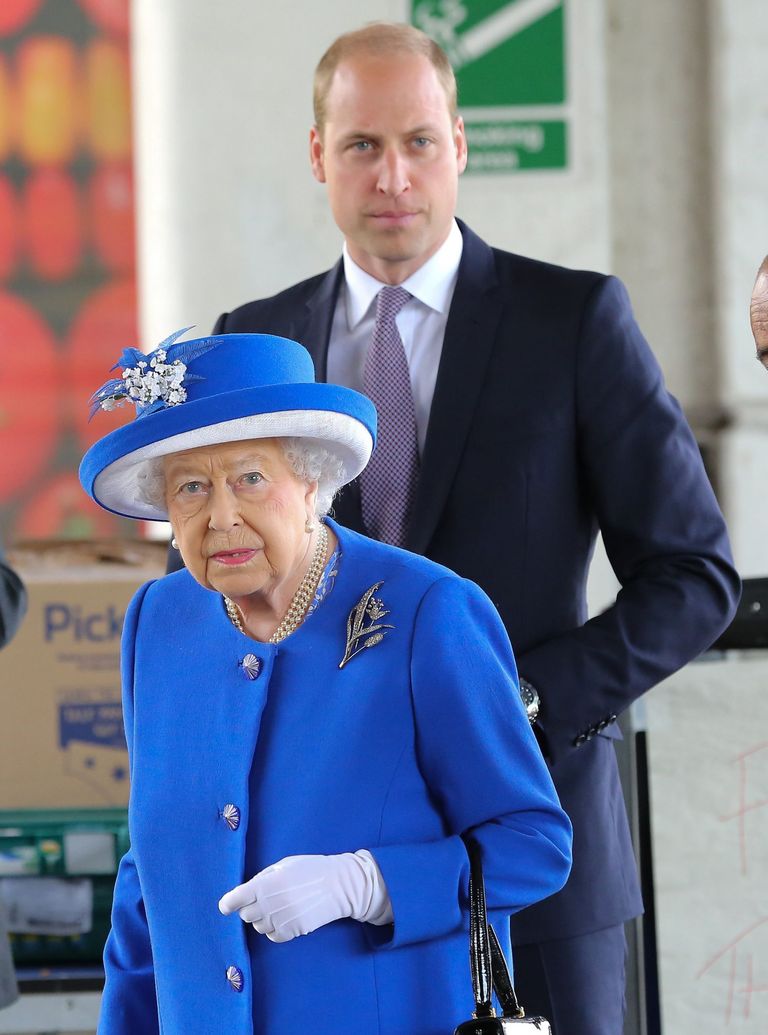 (Image credit: Shutterstock/Rex)
By Amy Hunt
Now that the Queen is enjoying her 91st year, and her 65th on the throne as Queen of England, it's become increasingly apparent that she's slowly handing over many of her royal responsibilities to the younger members of the family.
It's been reported many times that the royal trio, Prince Harry, and the Duke and Duchess of Cambridge, are being required to take on more royal duties and engagements, as the Queen prepares to slow down in her 90s.
But it seems as though, according to royal historian Robert Lacey, the Queen is taking a special interest in preparing grandson Prince William for his future role as the King of England.
Robert, who also acts as an historian on Netflix's The Crown, revealed to People magazine, suggests that the pair have always enjoyed a close bond, and that Queen Elizabeth II is making it her mission to prepare William for the throne.
He told the publication, "There has always been a special closeness between William and the Queen, and she has taken a particular interest in him,
"It's no secret that [the Queen] and Charles have had a prickly relationship at times . . . When William became a teenager, she would have him at Windsor Castle and would open the state boxes and guide him through the papers. It was William's constitutional education."
William himself has regularly spoken about the bond between him and his grandmother, and just how much of a support she has been in preparing him for his future. Speaking to the BBC last year, he said how she has been "the best role model I could have," and that she offers "more of a soft influencing, modest kind of guidance."
And on the 20th anniversary of his mother Princess Diana's death, he spoke openly about the way in which the Queen supported him and brother Harry through the difficult time.
In the recent BBC One documentary, Diana, 7 Days, he admitted, "At the time, you know, my grandmother wanted to protect her two grandsons, and my father as well. Our grandmother deliberately removed the newspapers, and things like that, so there was nothing in the house at all. So we didn't know what was going on."
In 2016, the Daily Mail also reported that a royal cleric had noted the bond between William and the Queen - and that the monarch particularly warms to how similar the Duke of Cambridge is to her own father.
They were quoted as saying, "William is much more like his grandmother than his father in the way he is so much less fussy and extravagant than Prince Charles, and that suits her own understated tastes far better."
And, discussing how the Queen views William's future on the throne as opposed to her son's, Prince Charles, they confessed that she more naturally gravitated to her grandson's style...
"The Queen has also worried that the inscrutability of the Monarchy, and its neutrality, could be undermined by Charles. She prefers William's style of wearing his heart on his sleeve without openly involving himself in political matters."