TikTok lip lift hack claims to give you fuller lips in seconds
The lip lift trick comes from Kim Kardashian's makeup guru pal, Mario Dedivanovic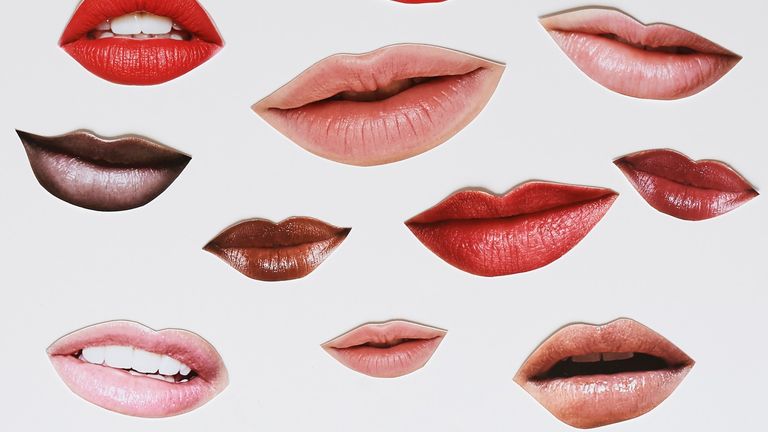 (Image credit: Getty Images)
A new TikTok hack claims to create a fuller pout without the need for filler or Botox.
The latest TikTok tip comes from a man who knows his stuff—Mario Dedivanovic is Kim Kardashian's long-serving makeup artist and has amassed over 9 million followers on Instagram.
This latest tip which has become wildly popular on TikTok aims to mimic the current trend of the 'lip flip.'
---
The lip flip, as it's been dubbed, swaps out the use of fillers in the lips and instead uses a small amount of Botox above the Cupid's bow for lifted and fuller lips. It is also said to make the distance between your nose and lips appear shorter, which has more of a youthful effect.
How to do the lip lift trick at home
The technique itself is simple. While your instinct may be to overline your entire lips for the illusion of a fuller pout, Mario's trick is to keep the line above your Cupid's bow only and below the center of your bottom lip.
Explaining how to make it work, Mario says to start by choosing your favorite lip pencil, and then slightly overline outside your upper lip line, paying most attention to the Cupid's bow. "The Cupid's bow should be more overlined than the outer corners. This step makes lips appear fuller, more enhanced, and shortens the space between nose and lip," Mario says.
"Next, slightly overline the center of the bottom lip line, then extend the liner upwards toward the outer corners of the mouth, moving the liner inside the lip line. This creates the illusion of a lifted lip."
Then, diffuse and blend your liner from the corners inward with a brush.
"Finish by applying a dab of your foundation or concealer to the brush, then clean up the edges of the lower lip if necessary so the liner is crisp," he says. "This creates an even greater lifted effect. Set the concealer with translucent powder for extended wear."
Speaking about the trick, Mario told Glamour, "I love that people are into this technique. I wanted to show everyone there's an easy, inexpensive, and less permanent way to make your lips look fuller and more lifted."