James Nesbitt On The £50k Purchase That Saved His Career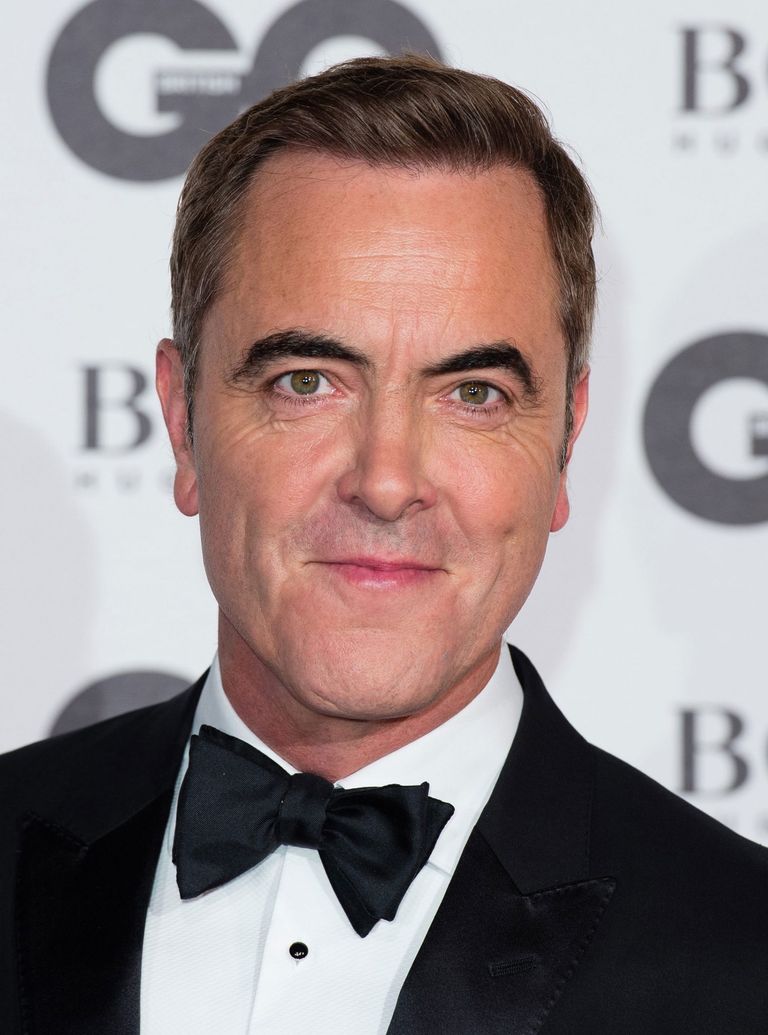 (Image credit: Getty)
When you live life in the public eye, there's great pressure for everything to be perfect in order to be deemed successful. Every outfit must be immaculately styled, skin always flawless, and not a hair can be out of place... And, according to actor James Nesbitt, that's not exclusive to women.
James has never been far from our screens - TV or cinema - but since rejoining the cast of enduringly popular ITV show Cold Feet, which returns next month 10 years after it last screened, he's firmly back in the spotlight. And with that the actor has been looking back at his career successes, openly considering the things that have affected his roles and opportunities; specifically, his appearance, but more precisely still, his hairline.
In an interview with the Radio Times (opens in new tab), James openly discusses the effect of the hair loss that he began to notice while he was in his 20s - something that around 40% of men experience before they reach the age of 35. It "was something I struggled with," he says, "and that was probably the vanity in me. But also career-wise it had an impact." The kind of roles that were on offer to him as a younger man (with more hair) were less available as he got older - or, as he sees it, had less hair (as this image shows).
It's not just a male actor's hair that can have an impact on their career - it's any sign of ageing at all! "There always used to be the sense that age adds character,'" he says, referencing Samuel Beckett and Richard Harris, but that's no longer the case.
James admits he became obsessed with his thinning 'mane' and really began to feel that it was harming his career prospects. So, after a great deal of thought, he decided to get hair transplants at the Hair Restoration Blackrock (opens in new tab) clinic in Ireland, who also count X-Factor's Louis Walsh and celebrity hairdresser James Brown among their happy clients.
Reinstated to leading man territory - his part in Sky's latest show, Lucky Man, being a case in point - James realised that his rejuvenated hairline was never going to fly under the radar, so he decided to be open about the process. In fact, it's even been scripted into the new series of Cold Feet! "I went public with it," he says, because "I was very happy to be open about it. I just thought, 'Come on, somebody is going to say it before I say it."
James began the hair transplant treatment - which costs in the region of £20k a go - in 2007, and thinks the results speak for themselves: "In terms of the range of leading roles I've had since then, it's probably helped," he says. "I'd go as far as to say they've changed my life."
Writer and editor Alanna Freeman is an inquisitive storyteller, whose interests—like her beloved global travels—know few boundaries. As well as Woman & Home, she has worked for the likes of Soho House, Telegraph Luxury, Conde Nast Traveller, delicious., Elle, and Vogue, and GQ Australia.
Alanna has been known to turn her hand to copy projects involving souped-up streetcars and cutting-edge technology—she swears they are genuinely both fascinating, even to the uninitiated! A writer who likes to add a bit of color and texture to her work, she has an MA in Communication Design: Illustration from Kingston University.