Why you'll be seeing a lot less glitter in shops ahead of Christmas this year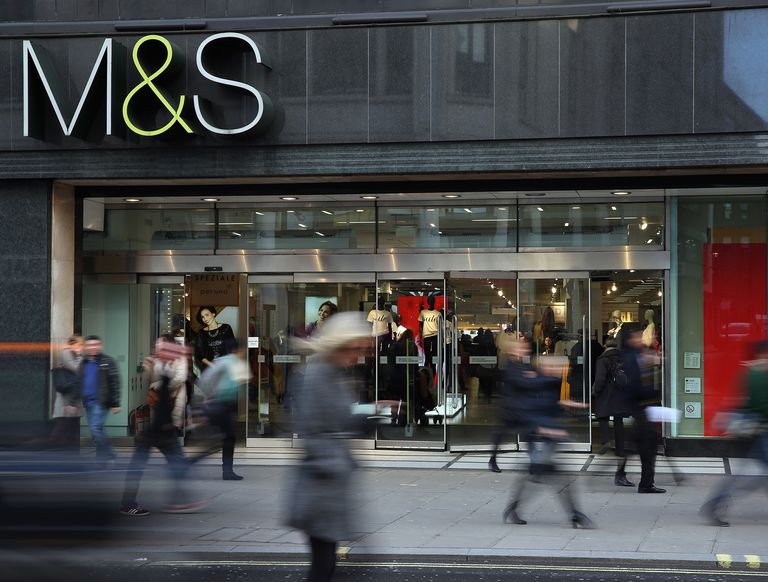 (Image credit: Getty Images)
It's for a good reason.
Marks & Spencer are promising to ditch non-biodegradable glitter on festive essentials like cards, gift wrap, flowers and food packaging this Christmas.
Non-biodegradable glitter on all kinds of essentials will be banned, including on wrapping paper, calendars, plants, flowers and single-use food packaging.
M&S joins the ranks of other major retailers which are phasing out glitter in their products.
Tesco, Waitrose and Aldi have all pledged to remove the amount of glitter ahead of the Christmas season.
The reason it is essential to reduce the amount of glitter we use, despite the temptation to cover everything in the sparkly stuff, is because of the health of our oceans.
It's crucial that plastics are recycled properly, particularlyglitter, which is a microplastic. Marine life can consume microplastics, and a build up will cause these animals to die of starvation.
It's not only the environment which can be negatively impacted by microplastics. It's been estimated that the average person consumes 120,000 particles of microplastics a year simply by breathing air and eating food which contains them.
In addition, PET - which stands for polyethylene terephthalate and it's the plastic most glitter is made from - can break down and release chemicals that can disrupt human and animal hormones.
The effect that ingesting microplastics could have on our health remains unknown, but it's good to see that major retailers have been doing their bit to reduce the amount of they use in their packaging.
Paul Willgoss, Director of Food Technology at M&S, said: "We know reducing single-use plastics is as important to our customers as it is to our business, so removing glitter from our cards and wrap range will make it easier for them to celebrate Christmas in a more sustainable way.
"This is a step in the right direction as we continue working on our plans to completely remove glitter from the range next year."
Words by Caitlin Butler.