Emma Stone Made A Quiet Political Stance At The Oscars Last Night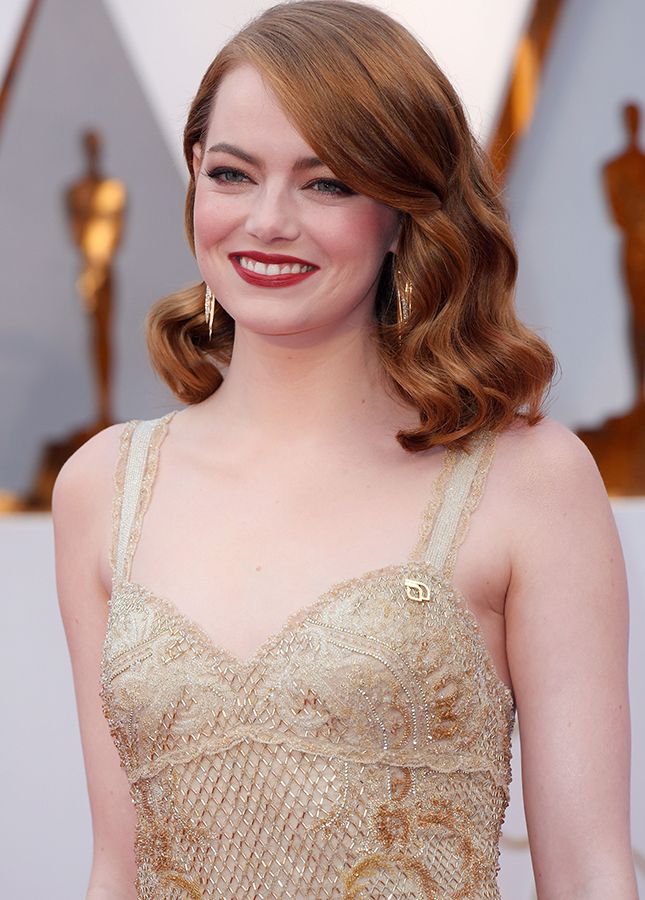 (Image credit: Rex)
It wasn't just a notable night for multiple award-winning La La Land at the Oscars last night: the reproductive-rights organisation Planned Parenthood was also a popular motif on the red carpet.
Best actress winner Emma Stone made sure her Givenchy couture didn't do all of the talking, with a discreet Planned Parenthood pin fastened to her gown's left strap. Stone's fashion statement gave a quiet nod to the women's reproductive health service – an American non-profit organisation that has recently found itself under direct fire from Donald Trump's administration.
In January this year, President Trump signed an executive order to defund organizations that promote abortion around the world, incuding Planned Parenthood, prompting Hollywood stars such as Scarlett Johansson to speak in favour of its services at last month's Women's March. Last night many stars let their accessories do the talking once again, as the paparazzi bulbs flashed outside the the Dolby Theatre in Hollywood.
Stone wasn't the only one who opted to make a subtle political statement last night. Over the last few months, Trump's assault on civil liberties, women's rights and freedom of movement has sparked many A-listers to get vocal and political during 2017's award season.
Joining Stone, fellow actress Dakota Johnson displayed a Planned Parenthood pin on her clutch bag; and nominees Lin-Manuel Miranda and Ruth Negga opted to wear blue ribbons in support of the American Civil Liberties Union.
Which begs the question: will 2017 mark Hollywood's most politically active year yet? Let's hope so…