Fans Shocked After Watching Ruth And Eamonn's 7 Year Itch Programme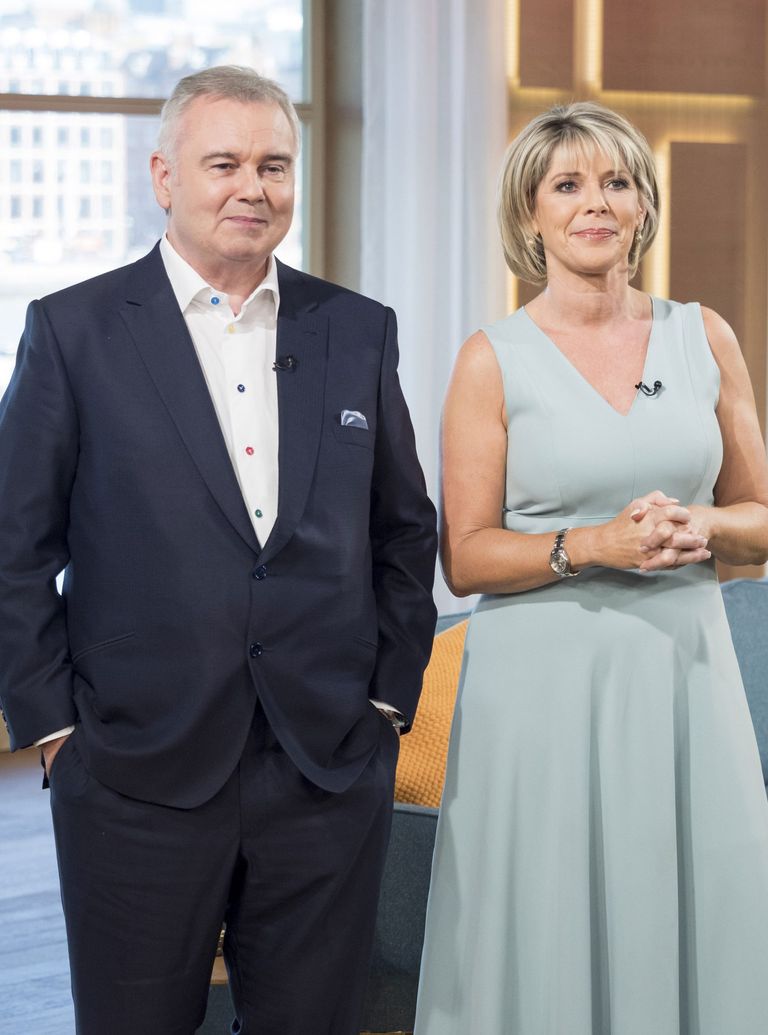 (Image credit: Shutterstock/Rex)
By Amy Hunt
As a couple, Ruth Langsford and Eamonn Holmes are usually always happy to discuss the thoughts and issues that others won't.
Very often, they're more than happy to chat about the ups and downs of their relationship, and the realities of married life together. And having been married for seven years, they clearly know a fair bit on the subject.
But on Thursday 21st September, the pair delved into the rather more intimate side of relationships and marriages, with their brand new programme, Eamonn and Ruth's 7 Year Itch.
The show took a look at many of the different ways couples spice up their romantic life in the bedroom as the infamous 7 year itch approaches - when things apparently start to slow down in the intimacy department.
And they certainly didn't hold back! The pair visited a couple who are both sex therapists, who admitted to sleeping with other people to maintain the spark in their relationship, a secretive sex party, a sex dungeon with a latex-wearing 'slave'. Eamonn also 'met' with a few real-life sex dolls, with whom he had a rather unusual conversation, the tounge-in-cheek episode, while Ruth dressed up in latex, whip in hand.
And it seems the images and content of the show have clearly left some viewers of the Channel 5 show feeling pretty shocked.
Unfortunately, some viewers didn't quite take to the programme, describing it using words like "cringe"...
[twitter]
While others seemed more than a little gobsmacked, and almost horrified, about the content of the show...
[twitter]
[twitter]
[twitter]
However, the resounding reacton to the show was laughter and praise, as many fans flocked to social media to share how funny they found the light-hearted programme, while others stated how much they loved the relationship between Ruth and Eamonn.
[twitter]
[twitter]
[twitter]
[twitter]
And others also praised the presenters for revealing a whole new world...
[twitter]
If you missed out, never fear, because there's another installement of Eamonn and Ruth's 7 Year Itch on next week, Thursday 28th September, and 9pm on Channel 5.
So did you watch the programme? What did you think?