'We'll miss you' Catherine Zeta-Jones reveals sad loss in emotional post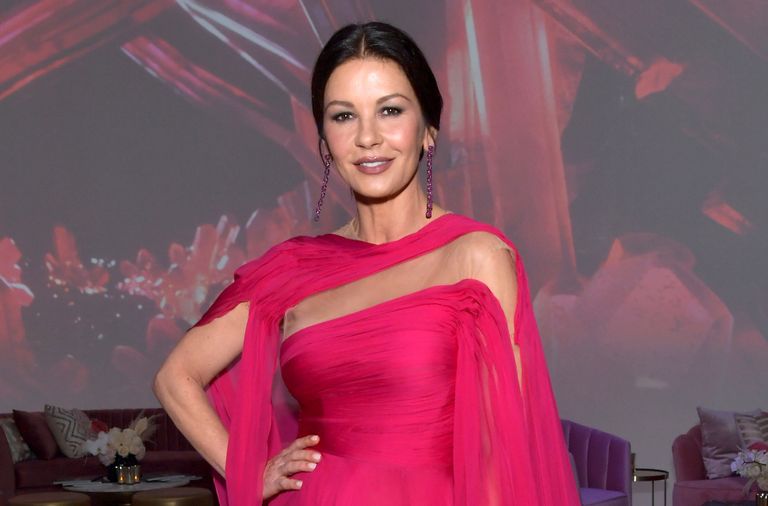 (Image credit: Getty Images for Netflix)
Catherine Zeta-Jones has revealed on social media that her beloved dog Figaro has sadly passed away.
The film star shared the sad news on her Instagram account, alongside sweet snaps of her and her pooch.
She wrote, 'Thank you my darling Figaro for all the years of your friendship and love. We will miss you so very much, sleep tight little one❤️😢❤️'.
Many friends of the star were quick to send messages of support, with one saying, 'Oh, I'm so so sorry Catherine. He was such a little cutie. Sending you love and hugs ❤️'.
Another wrote, 'Oh no😓😓😓 sweet Figaro💕 how we will all miss that boy. He helped me so much last summer through the loss of my precious Ziggy❤️ sending so much love'.
Fans also rushed to support Catherine, with one writing, 'We said goodbye to our fur family member today as well🙏🏽 Hugs❤️'.
A second added, 'So sorry for your loss Catherine. They are a huge part of our families and hearts. Prayers for you and your family.'
It's been an eventful year couple of years for the star, who saw her eldest son Dylan start university at Brown, in the US, last year.
But the actor has previously admitted she loves all the new phases of motherhood. She told the Today show, "I kind of pre-empted the roll-your-eyes teenager years. I love it. I just love the freshness. It's all so exciting to me… I was working when I was my son's age.
"I was in the theatre, and I look at him, and I go, 'Wow, I was working when I was your age.' So I'm just enjoying this time, learning a whole bunch of stuff that I didn't know."
She's also spoken about their career aspirations, as they both aim to follow in their family's footsteps and become actors.
"I have two kids who want to be actors and I am so proud. It's not about fame for them. They've been brought up around famous people. They know what that is like", she added.
"They want the craft because that's what they love. And it gives me such pride that they get it. They understand that this is not a quick fix. They're so good. I can't wait for you all to see which way they're going to go because they're going to go somewhere, I'm telling you."