Call the Midwife fans will be delighted to hear this huge news about the show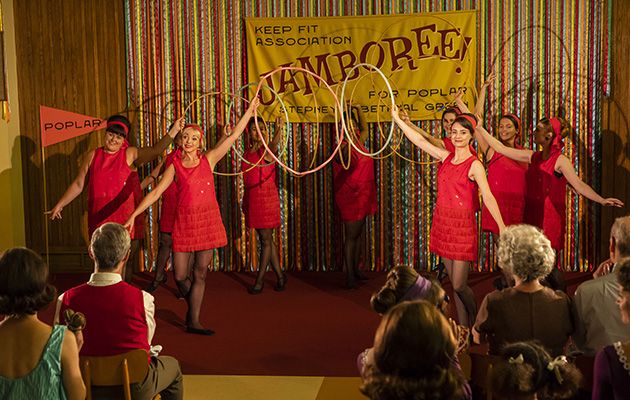 (Image credit: BBC/Neal Street Productions)
It has been announced Call the Midwife will continue for another THREE series - and we're very happy about it!
Fans of the heartwarming drama can breathe a sigh of relief knowing their favourite show is set to return and will now be on air until at least 2022.
The news could not have come at a better time with series eight finishing last Sunday evening.
MORE:Former Call The Midwife star Jessica Raine and husband Tom welcome first child together
So while our Sunday evenings will be missing the magic of Call the Midwife for the time being, knowing the show is continuing for another three series will keep us all going! Such great news!
The news was announced on Call the Midwife's official Facebook page with the message, 'FANTASTIC NEWS!!! Call the Midwife has just been confirmed for three more series!! Just as Series 8 of Call the Midwife reached its finale in the UK, the BBC announced that Call the Midwife will continue for a further THREE series, including three new Christmas Specials!'
The show's creator, writer and executive producer, Heidi Thomas, said, "Even after all these years, it still feels as though Call the Midwife has more truth to tell, more tears to cry, more life to celebrate, and more love to give. We are blessed with the best cast, crew, and audience a show could wish for, and I could not be more excited about our future."
We couldn't agree more!
Executive Producer for Neal Street Productions, Pippa Harris, is also excited by the news saying, "We are delighted and humbled by the continued warmth of the audience response to Call the Midwife. It's a testament to the extraordinary creativity of Heidi Thomas who pours her heart and soul into every episode. We are thrilled that the BBC have put such faith in the show by commissioning more series, and we can't wait to watch our wonderful cast and crew tackling all the social and medical changes which the swinging sixties will bring."
The post concluded with a sweet message to the much-loved drama's loyal fans.
It read, 'On behalf of everybody who works on Call the Midwife, we'd like to thank you, our audience, for your incredible and continued support over the years. Our success is all down to you. THANK YOU ALL!!'
As you'd expect, fans were ecstatic to hear this news with many sharing enthusiastic messages online. One person said, 'Count down to the next series now!! Best programme on TV. Absolutely love.'
Another Call the Midwife enthusiast said, 'Brilliant news Call The Midwife is the best programme ever. Was actually feeling sad that this may be close to the end. You've made my day. Long may it continue.'
The big question is, what will we do with our Sunday evenings now?