Parker Knoll: Chairs fit for royalty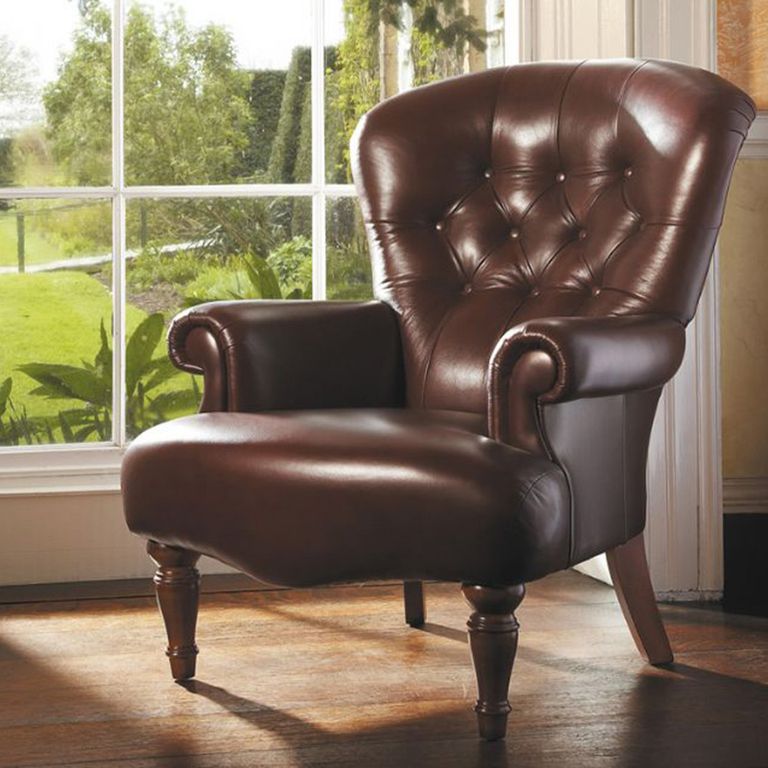 As the 77th anniversary of Edward VIII's abdication approaches, few people may remember where the King was when he delivered his momentous speech. He was at the BBC Broadcasting House on Portland Place - and sat on a a farthingale-style chair by Parker Knoll. At least the king had the consolation of sitting comfortably while delivering what must have been the hardest speech of his life. It's also fitting that he would sit on a Parker Knoll chair because the company is as much a British institution as the monarchy.
Parker Knoll's rich history Frederick Parker founded the chair making business that was to become Parker Knoll in 1869. Since the very beginning, he put in enormous attention to detail and craftsmanship, priding himself on creating high quality British furniture. His work soon attracted the eye of the Royals and Frederick Parker was summoned to Buckingham Palace to measure King Edward VII for a chair. Parker made a sample, which was sent to Windsor Palace for Edward VII to try. His Majesty was rather taken and immediately ordered one to be made for him. By the time Edward VIII ascended to (and quickly descended from) the throne, the Parkers had started supplying a large number of farthingale-style chairs for use in Westminster Abbey, which were covered in blue velvet and carried a Royal cypher.
The company started life in a London workshop before moving to the Cotswolds - with headquarters in Chipping Norton - and, eventually in Riddings, Derbyshire, where it is still based.
Parker Knoll today To this day, Parker Knoll handcraft its furniture in Britain, calling upon the expertise of its team of Derbyshire craftspeople, and has remained faithful to Frederick Parker's drive for quality and his aim to "transform the everyday sitting experience." However, it hasn't rested on its laurels. The Parkers' prized innovation? How the company moved from Parker & Sons to Parker Knoll when they partnered with Willi Knoll, a German who had patented a groundbreaking tension and suspension spring that gave chairs a new degree of comfort. Parker Knoll continues to research new designs, technology and fabrics. Its vast collection of chairs, armchairs, sofas, footstools and recliners is split into three ranges - Classic, Lifestyle and the limited edition Maison. The original abdication chair is no longer available but the company makes another occasional chair that is just as comfortable. The deep buttoned Edward is finished in cherry, American mahogany or walnut and upholstered in leather or a choice of fabrics, including a sumptuous Dalls hide (pictured above). For more details, visit the Parker Knoll website (opens in new tab).
Carla Passino is a multimedia journalist with more than seventeen years' experience in national and international media.
Carla's primary areas of interest are political, economic and housing trends in global cities. Much of my time is spent writing about the world's prime property markets and the factors that affect it, covering fiscal, legal, political and financial issues linked to home ownership, and reporting on major shifts in British, European and international housing. Over the years, Carla has written about culture, education, interiors, farming, travel, food, wine and more.