Friends fan reveals Jennifer Aniston's peculiar habit to viewers and they're not happy
A Friends fan has taken to TikTok to share Jennifer Aniston's vocal quirk with the world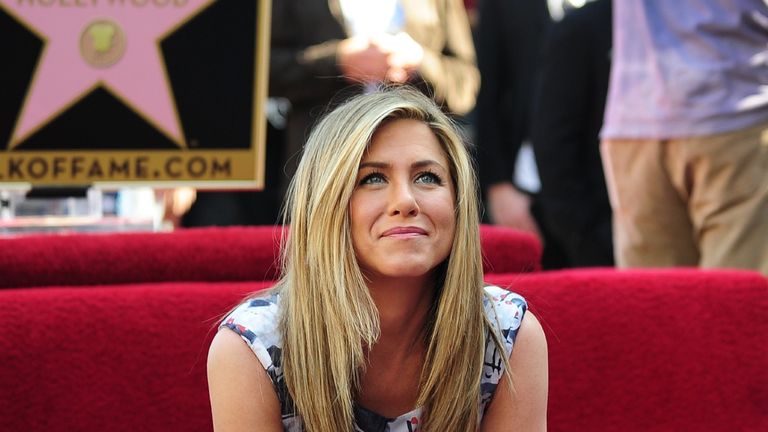 (Image credit: FREDERIC J. BROWN/AFP via Getty Images)
By Emma Dooney published
Friends fans have picked up on Jennifer Aniston's verbal tic - and now they can't put it down.
Her habit, which had previously gone unnoticed by most viewers, was highlighted yesterday in a TikTok video on annoying TV tropes. The video has since gone viral, racking up a whopping 1.3m clicks.
"What I am about to say is going to ruin your life," the unnamed fan said. Before making the dramatic announcement, they begged Friends fans to skip the video to preserve their enjoyment of the longstanding TV sitcom.
More from woman&home:
• Best pillow for a comfortable, pain-free night's sleep
• Best scented candles for a warm and cozy home this winter
• Best kindles for digital book lovers - we help you decide which one to buys
"Jennifer Aniston has this sort of vocal tic that she does at the beginning of every sentence," they revealed. The video goes on to play a short series of clips from Friends to back up the allegation. Sure enough, the Hollywood actress, most known for playing Rachel in the iconic sextet, has a tendency to make a very peculiar sound.
It seems the star compulsively clears her throat before she opens her mouth to recite her lines - and as one of the show's main cast members, that's a lot of lines.
TikTok users who viewed the video were quick to admit their regret.
"You told me to leave. I should have left," one commented with a crying emoji.
"I can't stop hearing it now," another person revealed.
Others were less concerned with their own viewing experience, and more with Jennifer's health. "Poor poor Jen. Someone get her a lozenge."
A few diehard fans revealed that Jennifer's vocal tic isn't news to them, having registered it long ago. "I've noticed this before! Phew! I was worried you were really going to ruin Friends for me. Hopefully, it doesn't bother me now…" one user said.
While the reel in the TikTok video only showed Jennifer's throat-clearing moments in Friends, the actress apparently does it in most of her performances. That's half our rom-com list ruined then.
Emma is a news writer for woman&home and My Imperfect Life. She covers the Royal Family and the entertainment world, as well as the occasional health or lifestyle story. When she's not reporting on the British monarchy and A-list celebs, you can find her whipping up vegan treats and running the roads to cheesy '90s pop music...but not at the same time, obviously.