The 10 best psychology books to read if you want to know more about the human psyche
The best psychology books will help you to understand the whys, whats, and hows of the human brain…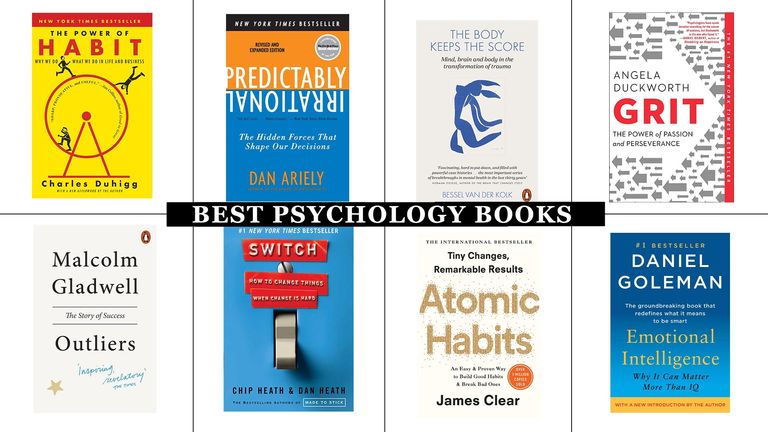 (Image credit: Future)
Fascinated by the human psyche? Want to know more about how your mind works? The best psychology books are a fascinating way to delve into these topics.
There's so much to learn and discover about the human condition, from how to understand our emotions to how to make better decisions, which can in turn help you lead a happier, more fulfilled life. Knowledge, after all, is power.
Whether you prefer to read on one of the best eReaders, or generally favor print books, you might not have considered picking up one of the best psychology books before. Plenty of us turn to one of the best romance books, the best historical fiction books, or even the best thriller books to help us unwind at the end of a long day. But books on the human psyche are some of the best books of 2021, and can offer a truly incredible insight into our minds and why we function like we do.
Whether you'd like to develop healthy new habits, make quicker decisions or understand why humans often have irrational thoughts, then these are the books for you. Our pick of the best psychology books will help you to learn more about the human brain and understand how our minds and emotions really work.
The best psychology books to read in 2021
The below books cover a huge range of topics within the arena of human psychology, from habit-forming to the secrets of successful people, and how to tune our brains towards better and faster decision-making.
Our selection will help you to understand why we act the way we do, and how to change up your thoughts and behaviours for a smoother, easier, and more productive life.
• Thinking, Fast and Slow by Daniel Kahneman at Amazon for US$11.54
---
---
---
---
---
---
---
---
---
---
Angelica Malin is a journalist, entrepreneur, and founder and Editor-in-Chief of About Time magazine. She has written a book (her first) called She Made It, a toolkit for female founders in the digital age, which was published by Kogan Page in January 2021. Angelica was shortlisted for BSME's Editors' Editor of the Year and has featured in campaigns for brands such as NatWest, Asto and Courier Media. She also helps aspiring entrepreneurs through her platform, events and #SheStartedIt podcast.