How Covid-19 causes hair loss—and what to do about it
One-third of Covid-19 patients experience hair loss after recovery, according to researchers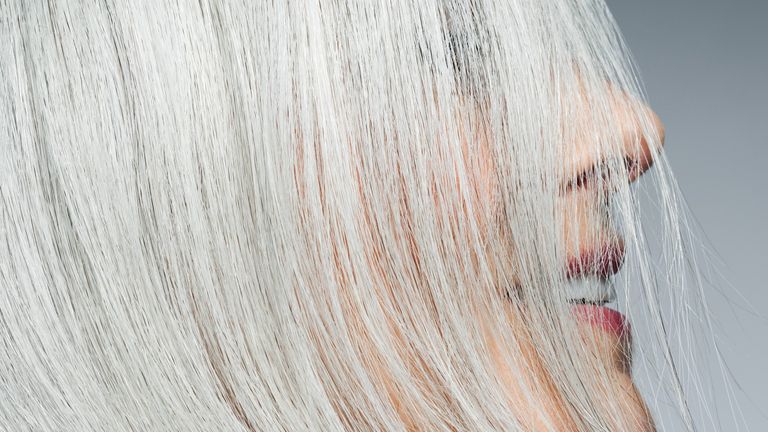 (Image credit: Getty Images)
By Emma Dooney
Former COVID-19 patients are experiencing an upsetting after effect to the deadly infection—hair loss.
Thinning hair, or loss of it altogether, has been reported by countless people in recovery from the respiratory virus.
The unpleasant side effect manifests differently depending on the individual, causing some people to shed lightly and others to lose large clumps, but all cases seem to occur one to two months after the person's symptoms have disappeared.
It's estimated that approximately one-third of Covid patients will suffer from hair loss, with one study indicating females are more at risk than males. And unsurprisingly, it doesn't discriminate based on money or status. Hair loss from Covid can target just about anybody—including multimillionaire Khloe Kardashian. The reality TV star addressed the sensitive issue earlier this week, admitting her gorgeous brown tresses have been negatively impacted by the virus.
"My hair really fell out with COVID," she said during a Twitter Space chat on Tuesday. "So after, it was really a struggle for a minute." Her candid words echo those of many others, who also have experienced the side effect.
This post covid hair loss situation is making me super depressed. pic.twitter.com/pu7Z4rIxiTSeptember 28, 2021
See more
Ah yes. Life after #covid_19. No one tells you that hair loss is something that happens. pic.twitter.com/IQaGEbpn6cSeptember 29, 2021
See more
Why does COVID-19 cause hair loss?
The answer to this one is so simple it's almost annoying—it's all to do with stress. Doctors have noted that the hair loss that follows COVID-19 is consistent with that of telogen effluvium (TE), a condition characterized by a change in the number of hair follicles. TE normally develops after a physically and/or mentally challenging experience, such as a severe infection or a traumatic event. With COVID-19 inflicting major stress on the body—it literally attacks your organs—it's no surprise it's been identified as a key cause of the condition.
---
Luckily, TE is rarely a lifelong problem. For most people, hair will start spouting back six months after their recovery.
"The shedding will most probably be a temporary issue and although you won't permanently lose any hair, it can be very frightening to experience and is stressful to see," Eva Proudman MIT IAT, from the Institute of Trichologists, told woman&home.
The regrowth process can be speeded up by a number of factors, including balanced nutrition and plenty of hydration. Getting sufficient Vitamin D, which may also help fight Covid-19, is another tool for keeping your locks healthy.
"Being inside doesn't cause more hair loss, but what it does do is restrict access to sunlight and the intake of Vitamin D," said Proudman. "The hair follicle has a Vitamin D receptor which in simple terms stimulates hair growth, so if your Vitamin D is low or deficient the hair can shed excessively."
For those still struggling with hair loss after Covid, supplements like biotin and amino acids may be worth trying out. If your symptoms prevail, however, it's best to seek medical advice from your GP or dermatologist.
Emma is a news writer for woman&home and My Imperfect Life. She covers the Royal Family and the entertainment world, as well as the occasional health or lifestyle story. When she's not reporting on the British monarchy and A-list celebs, you can find her whipping up vegan treats and running the roads to cheesy '90s pop music...but not at the same time, obviously.