Ibuprofen and aspirin can help to tackle major depression, study reveals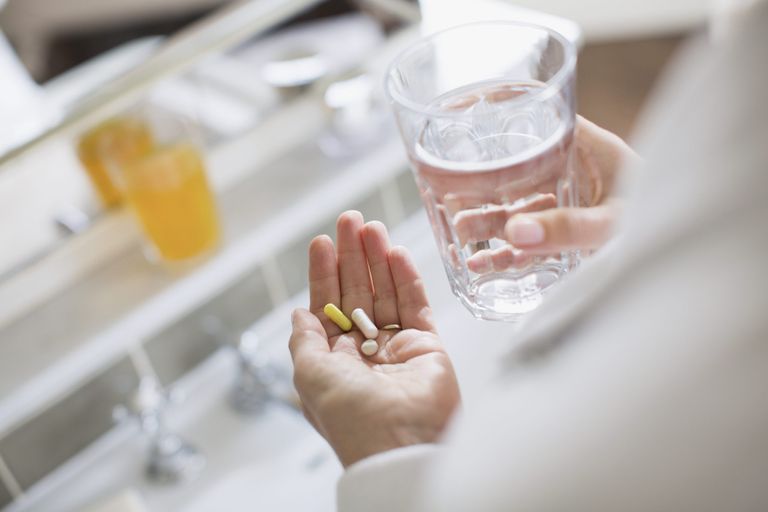 (Image credit: Getty)
Figures from World Health Organisation reveal that across the globe more than 300 million people of all ages suffer from depression.
And now new research has revealed a potential new low-cost treatment for this mental illness.
Published in the Journal of Neurology, Neurosurgery & Psychiatry (opens in new tab) the study analysed 26 existing studies involving 1,610 people and found that NSAIDS (Non-steroidal anti-inflammatory drugs) – such as Ibuprofen and aspirin (opens in new tab) – were 52 per cent more effective at reducing overall symptoms associated with Major Depressive Disorder (MDD) when compared to a placebo, and 79 per cent more effect in eliminating symptoms when compared to a placebo.
Researchers at Huazhong University of Science and Technology in China also revealed that additional anti-inflammatories such as statins and omega-3 fatty acids – such as those found in fish oils (opens in new tab) – also helped to fight MDD.
And when the above anti-inflammatories were combined with anti-depressants, they boosted the latter's effectiveness.
They concluded, 'Our systematic review and meta-analysis suggests that anti-inflammatory agents exert an antidepressant effect in the treatment of MDD and were generally safe with rates of adverse effects similar to those of placebo. Adjunctive treatment shows a more remarkable effect with NSAIDs, omega-3 FAs, statins and minocyclines showing significant antidepressant effects for MDD.'
MORE:Study reveals link between taking contraceptive pill during teen years and depression (opens in new tab)
Before adding a note of caution by writing, 'Anti-inflammatory agents show promising effects for MDD. However, owing to the chronic course of MDD, quality of life and adverse effects should be further investigated in high-quality randomised clinical trials with long-term follow-up.'
Prof Ed Bullmore, head of the department of psychiatry at the University of Cambridge, welcomed the study findings, but said: "This should encourage further consideration of ways in which we could use a range of anti-inflammatory interventions to help people with depression, perhaps especially people who are already taking a conventional antidepressant drug with limited benefit.
"However, as the authors conclude, further trials will be needed to support licensing and medical prescription of these and other anti-inflammatory agents for depression."
Miriam worked for woman&home for over five years and previously worked on the women's lifestyle magazines Woman and Woman's Own.