I'm not going out-out but at least my nails are ready to party with a huge £100 off this Nails Inc Black Friday gift set
Christmas is looking quiet but my mani's pure disco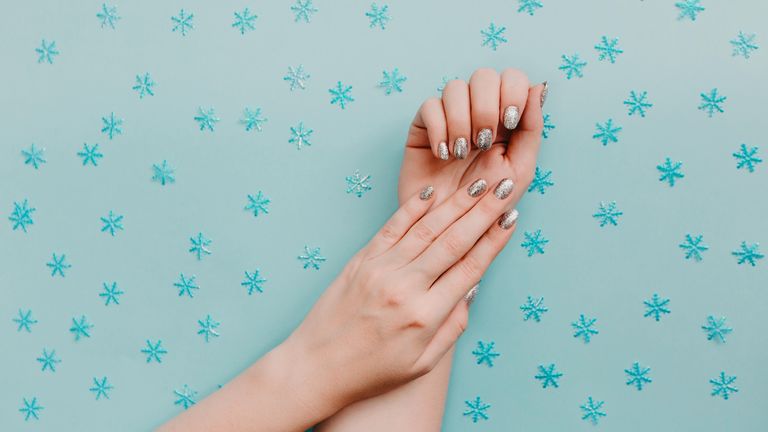 (Image credit: Getty Images)
At the risk of stating the obvious, It's become apparent that I won't be going to any festive parties this year. Honestly, I really wouldn't know what to do with myself if I did - put on a spindly heels, snag my tights on a sequinned dress and talk to people I don't know? Sounds terrifying.
But just because it's 2020 and all the insular living that entails, I'd rather not see out the year without even a smidgeon of sparkle in my life. And what better way of razzle-dazzling from the comfort of my own sofa in the same loungewear I've lived in since March than a nice festive manicure? That's why I am jumping on this incredible Black Friday Beauty deal from Nails Inc.
The British nail brand is currently offering huge discounts across the site, including my pick of the bunch - an unbelievable £104 saving on the Ultimate Nail Collection. There's also a generous 20% off everything site-wide including their Christmas Gift Sets and super user-friendly Nail Polish Duos.
Whether you fancy creating a fun French manicure with sparkling tips or prefer a subtle nod to glamour with one contrasting nail, there's something to suit everyone.
Given that we've all become our own manicurists this year these sets would also make an excellent gift or stocking filler. Or indeed a self-gift and diverting activity to pass the time in between vogueing at Zoom call companions with your newly shimmering talons.
Set the tree lights on twinkle mode and stick on some Diana Ross and you'll be about as close to a disco dancefloor as it's possible to be in winter 2020. See you there!
View the amazing deals below...
The Ultimate Nail Collection
The Ultimate Nail Collection £144 £40 (save £104) | Nails.Inc What a bargain! This is like the ultimate treasure chest for nails this festive season with 12 full sized luxury polishes in a range of shades and finishes. I love rose gold Shooting For The Moon, creamy nude Subtle Silhouette and unusual copper glitter Flaunt It Fitzrovia.
Sparkle Show Off Surprise Nail Polish Duo £15
Sparkle Show Off Surprise Nail Polish Duo £15 £12 (save £3) | Nails.Inc Combines Bring The Fun In Belgravia, a timeless red with a pearly finish, and Posing In Primrose hill, a fine gold shimmer with biodegradable gold glitter.
Crystals Made Me Do It Crystal-infused Nail Polish Duo £15
Crystals Made Me Do It Crystal-infused Nail Polish Duo £15 £12 (save £3) | Nails.Inc For a pretty and subtle take on nail art layer rose gold Healing Feelings with this exclusive amethyst crystal infused 45 Second Top Coat. Good vibes guaranteed.
Whether you're shimmying in the kitchen or toe tapping to Strictly in an armchair, these Nails Inc Black Friday sparkling gift sets could bring a bit of cheer to almost any situation.