Pixie haircuts for women—21 ideas to inspire your next 'do
The best pixie haircuts are timeless and elegant. Browse the woman&home edit of the most on-trend styles for 2021 to inspire your next salon appointment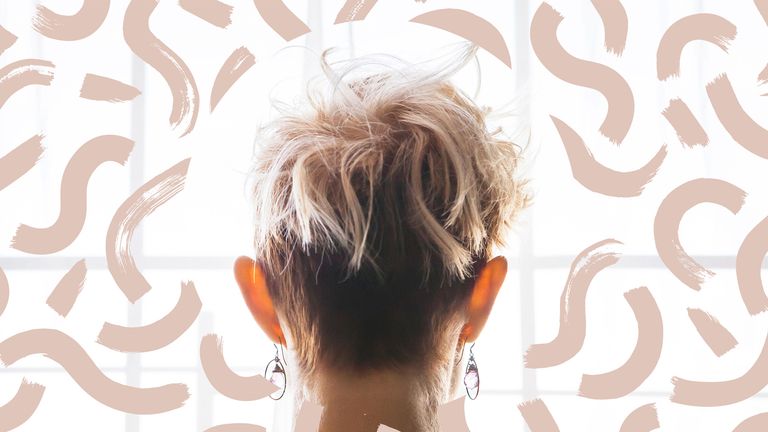 (Image credit: Future / Getty)
Pixie haircuts are a timeless classic of a hairstyle, and that's a fact. From sixties starlets like Mia Farrow and Twiggy, to modern day muses like Zoë Kravitz, the pixie crop's popularity has barely wavered through the decades.
So what makes these particular short hairstyles for women so very appealing? Much shorter than bob hairstyles, the key is in their simplicity; a pixie cut is effortless and chic, with a bit of androgynous charm thrown in. Not to mention your wash-and-dry time is considerably lessened when you have such short hair. Win-win.
Pixie haircut trends in 2021
"Lockdown has forced some to grow out their pixie and, having come through the other side of the dreaded 'in-between' stage, we are seeing a lot of people embracing length on top and going for an all-round softer look," Bobby Collier, hair stylist at Larry King Salons, tells woman&home. "Think Gwyneth Paltrow circa '97."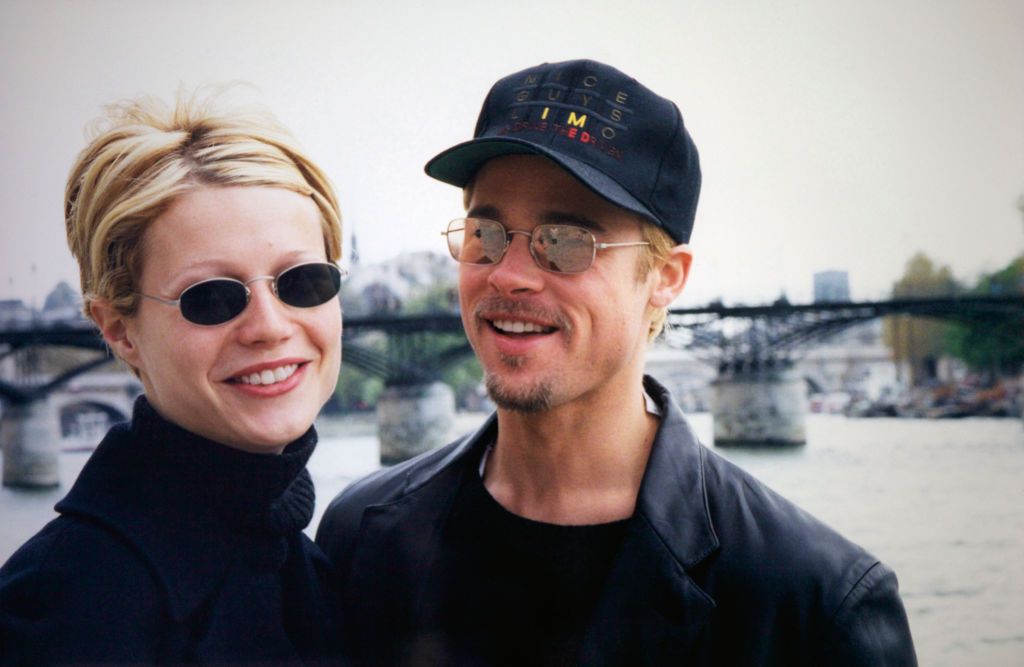 Michael Shaun Corby, Global Creative Director for Living Proof, adds: "The pixie of this season is actually a bi-level pixie that's a little longer in the back—think Miley Cyrus. This gives you so many more options when styling, for example pulling some hair forward on the neck, or being able to tie the longer pieces up into a style."
What face shape can pull off a pixie cut?
Generally speaking, your hairstylist will be able to tailor a style to your face shape and hair type, so have a consultation before you go for a big chop. That said, there are some shapes that lend themselves to the pixie crop more easily than others.
"The pixie can be one of the most liberating cuts to get, yet often only works with very specific features," Michael explains. "It's best to keep in mind that it will accentuate a strong nose and chin, as well as round and square face shapes. But the cut usually works great for classic oval, heart and diamond face shapes."
The best pixie haircuts for women
The pixie is characterized by its "short and sharp" aesthetic, therefore requires regular trims to keep it looking fresh. "Maintaining short or pixie hair is a commitment, as this usually means a haircut or reshape every four to six weeks," Bobby confirms.
On that note, we've rounded up the best pixie cuts for women for you to browse now and have cut in later. We reckon this may be the push you need to go for the chop
Short pixie haircuts
Short pixie haircuts are seriously stylish—just look to celebrities like Michelle Williams, Charlize Theron, and Rihanna, who have all dabbled in elfin crops, if you don't believe us.
To keep the style looking fresh, you'll probably need to visit the salon closer to four weeks if your pixie cut is on the short side, or it'll start to resemble a long pixie or bob before you know it. Having one of the best hair dryers for fine hair on hand is also a good idea for some DIY styling.
---
The super short pixie haircut
---
The pixie cut with feathered bangs
---
The boyish pixie cut
---
The short and spiky pixie cut
---
The pompadour pixie cut
---
Long pixie haircuts
Longer pixie crops give you a little more to work with in terms of styling. "With length on top, the pixie is a little more versatile as you're able to flip [the hair] from side to side," Bobby explains.
"You can maintain length on the sides and sometimes tuck behind the ear to create some great silhouettes. For me, the 'nape' has to come in and hug the neck for profile and head shape, but this can also be left with a softer edge."
---
The long layered pixie cut
---
The bowl cut pixie
---
The long side-swept pixie cut
---
The pixie cut with full bangs
---
The French girl pixie crop
---
Layered pixie haircuts
Textured pixie haircuts with layers add an extra "lived-in" element to this classic style. One of the most iconic layered pixie cuts of all time is Oscar-winning actor Halle Berry's style from the early '00s, whose choppy style inspired many women to take up the hair scissors (read: ask their hairdresser to do so). Grab your texture spray or dry shampoo and tousle away!
---
The sweeping pixie cut
---
The choppy pixie cut
---
The pixie cut with feathered layers
---
The long shaggy pixie cut
---
The 'long on top' pixie cut
---
Curly pixie haircuts
Many curly-haired women are still reluctant to give shorter hair a go. But not only is curly hair seriously on trend, with women all over the world embracing their natural texture, in 2021 styling products are so good that a defined, curly pixie crop is actually the epitome of stylish.
---
The classic curly pixie cut
---
The tapered curly pixie cut
---
The coily pixie cut
---
The choppy curly pixie cut
---
The short back curly pixie cut
---
How to style a pixie cut
As for what our experts recommend for styling your newly-chopped pixie? "You should always have a cream-based product with some hold. I'd recommend our Perfect hair Day 5-in-1 Styling Treatment ($16/£10) for this. I also love Living Proof's Curl Defining Gel ($28/£27) to give that bit of extra hold and shine.
"Speaking of shine, now that your hair is shorter, you won't need as much product in it. Try the No Frizz Vanishing Oil ($30/£31) to lightly tame flyaways and make sure you always have a good hairspray like for sweeping up the front, or even giving it a high-drama wet look!"
"Texturizing sprays and creams can give the pixie a real 90's grunge feel," Bobby adds. "Larry King's Texturizing Clay ($26/£22) and Redken's Windblown ($21/£12.10) are some of the products I'd use."
Armed with these expert styling tips and inspiration for your next salon appointment, we predict you'll be rocking a pixie cut very soon.
Living Proof Perfect hair Day 5-in-1 Styling Treatment: From $16
Living Proof Perfect hair Day 5-in-1 Styling Treatment: From $16/ £10
Ideal for all hair types and textures, this styling treatment volumizes, smooths, conditions, and strengthens hair. It also offers heat and UV protection as a polish.
Lucy is a UK-based beauty journalist who has written for the likes of Marie Claire, Cosmopolitan, OK!, Women's Health and more, as well as contributing to woman&home. Her work covers everything from expert skin and haircare tips to the latest product launches and the show-stopping beauty looks spotted backstage at London Fashion Week.
During her career she's interviewed some seriously famous faces, from Little Mix to Drag Race royalty The Vivienne, as well as chatting to the industry's leading hairdressers, dermatologists and make-up artists. When she's not got beauty on the brain you'll probably find her in the company of dogs, reading, or being shamed by Netflix's "are you still watching?" message. You can follow her on Instagram at @lucyabbers.