Natural hairstyles: 21 inspirational looks for women embracing their curly textures
From short, medium, to long, these natural hairstyles for women with curly hair are sure to inspire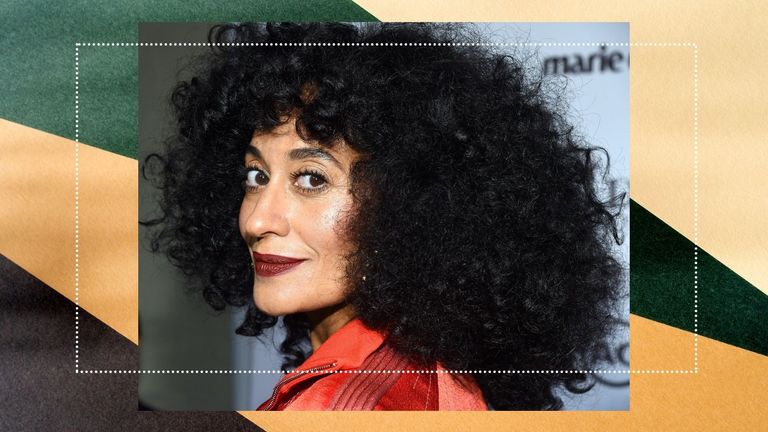 (Image credit: Future)
The struggle to find natural hairstyles that fit your personality and your curl type is now a thing of the past. Gone are the days where only one or two styles fit the bill. Now, there are endless curly hair looks you can try that easily transform from day to night, regardless of length.
It's time to break free from that curly hair rut and explore some fun, trendy 'dos that not only enhance the texture and definition of your natural ringlets but highlight your best features, as well as fit seamlessly into your lifestyle. And we hear you: It can definitely be a bit of a challenge trying to find the perfect curly look, as well as relearning how to style it after years of embracing a straightened or relaxed texture.
For now, though, we suggest simply snapping that diffuser onto the best hair dryer you have at home and get ready to be inspired—this roundup of our favorite natural hairstyles for women is sure to make you rethink reaching for that relaxant for a while.
21 Natural hairstyles we love
1. Wash-and-go
If you're looking to show off your curl definition, a wash-and-go style is definitely for you. Use a light styler, like Ouidad VitalCurl+ Define & Shine Gel-Cream, when applying the product in sections.
Ouidad VitalCurl+ Define & Shine Gel-Cream
Achieves that soft, enviable "second-day" texture on curly hair via a genius formula that contains chia seed, Japanese camellia, and sunflower oils that encourage a consistent curl pattern from root to tip. We love a great conditioner/styler hybrid, and this one definitely delivers without the weigh-down.
---
2. Teeny Weeny Afro
A busy lifestyle—or starting from scratch after The Big Chop—calls for an easy curly hairstyle like a Teeny Weeny Afro, also called a TWA. This look allows you to move day-to-day thing without worrying too much about styling or complicated hair tools.
---
3. Twist-out
Natural hairstyles like the twist-out involve allowing two-strand twists to stay in your hair for a period of time before unraveling to get a wavy or ringlet look. You have the option of twisting your hair while wet to get a shorter, very defined style, or you can twist while your hair is dry to get a longer look.
---
4. Braid-out
Braid-outs leave you with tighter waves that can last for days at a time. The trick? The longer you leave in your braids, the better curl definition you'll experience when you unravel them, as seen with Corinne Bailey Rae's 'do.
5. Puff
For days when you oversleep, are late getting to work, or getting the kids to school, the puff will save you. To create the perfect puff, we recommend the PuffCuff to avoid too much hairline tension and headaches.
PuffCuff Original
Do away with tension headaches or traction alopecia with a gentler alternative to securing your updos and puffs. This handy tool snaps into place around your puff, allowing for a much comfortable (and secure!) updo experience.
---
6. Curly bangs
Sporting curly bangs can be a fun and exciting way to switch up your look. Style them with a product like SheaMoisture Coconut & Hibiscus Frizz-Free Curl Mousse for some crunch-free definition.
SheaMoisture Coconut & Hibiscus Frizz-Free Curl Mousse
Say goodbye to crunchy, sticky spirals of yore with this lightweight mousse that encourages an even, defined curl and wave pattern. Scrunch into damp locks and let air-dry or blast gently with your curl diffuser to reveal a set of soft, fluffy, frizz-protected ringlets.
---
7. Curly bun
Curly buns fit any setting, no matter what your plans are for the day. Wear this bun to the office or during happy hour. Use a cream, like Design Essentials Almond & Avocado Honey Curl Forming Custard, to create the look.
Design Essentials Almond & Avocado Honey Curl Forming Custard
Honey and chamomile combine with highly nourishing almond and avocado oils for a shiny, medium-hold cream. Apart from updos like buns and Bantu knots, this also provides great definition and curl elongation for loose hairstyles like the wash-and-go and for finger coils.
---
8. Faux locs
If you've ever wanted to try dreadlocks but weren't sure if the look was for you, faux locs will give you a trial run. Faux locs look similar to real locs and can be styled in a variety of ways.
---
9. Colored wash-and-go
Add a little more color to your life by trying out some different shades on curly hair. Vibrant colors are best for summer, but you can choose whatever speaks to you. Just make sure hair is well-moisturized before and after you color, as curly hair already tends to be one of the driest hair types.
---
10. Crochet style
Crochet styles are a great way to get the look of individual braided or twisted protective styles in a short amount of time. Typically the hair is cornrowed, and then hair extensions are crocheted into the braids.
---
11. Box braids
Need a break from your hair? Box braids may be your answer. They're perfect for any occasion and can be styled in a variety of ways. Wear them short or long—or even super long, as seen on Eva Marcille, for maximum impact.
---
12. Passion twists
Passion twists are popular for women who want variety and offer up a glossy yet more natural look than faux locs, as the ends are typically left undone. Style them half up, half down, in a bun, in a low ponytail, or all down.
---
13. Chunky twists
Long chunky twists are a wonderful way to protect your hair from natural elements like the sun, wind, and rain. You can wear 10 to 20 twists and still get a full look.
---
14. Mini twists
You can wear endless styles with mini twists. They behave the same way locs do in that their versatility can help you change your look in seconds.
---
15. Bob braids
Bob box braids are back! If you wore this style in your younger days, it's time to relive the past and embrace the lightweight look and feel of this trending length. We like the lob (long bob) length worn with a slight undercurl for a chic effect.
---
16. Curly pompadour
A variation on the curly puff, a pomp is a fun, slightly retro way to wear your natural curls in an updo. Make like Issa Rae and create a sleek base either with gel or cornrows, then leave the crown/fringe area loose and curly either in a braid-out or texturized with a hair pick and worn with a side part.
---
17. Afro
Though an afro may seem like an effortless style, they take a little work to achieve the look but always result in a high-impact, super fabulous natural result (just ask the iconic Erykah Badu). Use a hair pick to help shape your afro—we like the sleek design from Pattern.
Pattern Hair Pick
The extra-long teeth are super functional when styling curly or coily updos and giving some volume to loose natural hairstyles.
---
18. Tapered cut
Those who seek short, low-maintenance styles will love sporting a tapered cut, like that seen on the ever-radiant Lupita Nyong'o. Have fun with the sides with fun pins, or even play up the height with a hair pick and some gel, or even razor in some trendy, undercut-inspired clippings if desired.
---
19. Curly roller set
Curly roller sets are great for low-humidity days when you're out and about or for doing low-impact activities. Use a product like Floral & Curl Sweet Hibiscus Curl Volumizing Foam when setting your curls.
Floral & Curl Sweet Hibiscus Curl Volumizing Foam
This alcohol-free and vegan formula melts into curls and infuses them with volume. Spray onto palms and scrunch into damp or nearly dry hair before putting in your rollers or flexi-rods for a springy, bouncy, shiny result when unfurled.
---
20. Dreadlocks
The choice to loc your hair can be a big one and oftentimes is a spiritual decision for many women embracing their natural hairstyles. This style will need careful attention to make sure your scalp stays healthy while re-twisting, so invest in a scalp rinse or tonic to keep irritation at bay.
Design Essentials Scalp and Skin Care Anti-Itch & Tension Relief
A powerhouse of nourishing oils (sunflower seed, sweet almond, hemp, cottonseed, and sesame seed) partner up with tea tree and aloe in this dermatologist-tested tonic to refresh, soothe, and stimulate the scalp while preventing flakes and providing instant itch relief.
---
21. Vibrant scarf
For hot days, bedtime, or just when life gets in the way, protect your natural hairstyles with a vibrant headscarf or turban to instantly elevate your updo.
No matter which style you choose today, know that you have the freedom to choose a different style the next day. Embracing your natural curls is all about choosing what's right for you. Have fun with your new natural 'do!