Martin Lewis issues warning to holidaymakers planning to travel to Spain
Martin Lewis has urged travellers to "think very carefully" if considering a holiday to Spain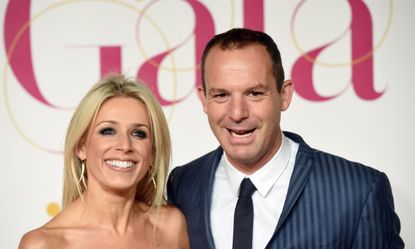 (Image credit: Getty Images)
Martin Lewis has some choice words for anyone thinking of going on holiday to Spain.
Martin Lewis (opens in new tab) has asked consumers to "think very carefully" when considering a holiday to Spain amid the Coronavirus pandemic.
The money saving expert explained the risks of travelling to the country in the wake of the government's abrupt decision (opens in new tab) to remove Spain from the UK's Covid-safe travel list (opens in new tab).
The sudden decision means that those travelling back to the UK from Spain will now be asked to quarantine for 14 days.
But this quarantine period, Martin (opens in new tab) advised, is just one potential issue those who have a trip to Spain in the pipeline might face if they go ahead with their travel plans.
"Do think very carefully before going to Spain," Martin advised consumers in a video posted to his Twitter page."Even though I know some people are arguing, rightly, that there are some areas of Spain badly affected and there are other areas that aren't."
He warned, "The Foreign and Commonwealth Office is advising against all but essential travel to mainland Spain. You wouldn't have travel insurance cover, it's not worth it.
"You trip over, you bang your head, you need treatment, you're in hospital, you need flying back, it's not worth it – things happen."
Many travellers have been confused by the government's advice, given that airlines including easyJet and British Airways will still be operating their planned schedule.
What happens if you have a holiday to Spain booked?
What happens for customers who want to cancel their holiday in line with government advice, but their flight is still going ahead?
In this instance, Martin advises, there is very little holidaymakers can do unless they booked travel insurance pre-March.
"I'm afraid you don't tend to have any rights. What you would look to is your travel insurance company," he said.
"Now this is where it gets difficult: you will be covered if you booked your travel insurance and your flight pre-pandemic. So you can go and talk to them. Not all of them, but most.
"I remember in March saying at the time that there are going to be substantial circumstances when people lose money on travel," the money saving expert continued to his 1million Twitter followers.
"And those people who booked a holiday recently to go to Spain, even if you have travel insurance, you're not going to be covered in most cases if the flight and hotel is still on.They would say that's your issue."
Martin then offered some practical solutions for holidaymakers. "I would be trying to take advantage of any opportunities to move your flight for free. Because a refund is unlikely," he said.
"I'd also be taking advantage of any ATOL credit notes which are now backed by the government.
"I'd be talking to the hotel about trying to move your booking to the future as you'll struggle to get a refund.
"Of course, ask them for one but if you're getting a blanket 'no', don't expect your travel insurance to cover you."
As it stands, countries including Italy, France and Greece are on the government's list of those exempt from travel restrictions. But the Mirror (opens in new tab) has reported that these destinations could also be at risk of being removed.
Kate is a freelance contributor to woman&home, covering everything she loves most: fashion, fiction, and fancy face cream. If she's not working, she's probably reading, feeding her online shopping addiction, or judging the taste level of celebrity houses (10/10 for Dakota Johnson, 2/10 for Tan France).

She graduated from Central Saint Martins in 2020 with a BA in fashion journalism, and her byline has also appeared in British Vogue, The Times, and Marie Claire.