This is the best country in the world according to new report
Meghan and Harry will also be happy with who came second...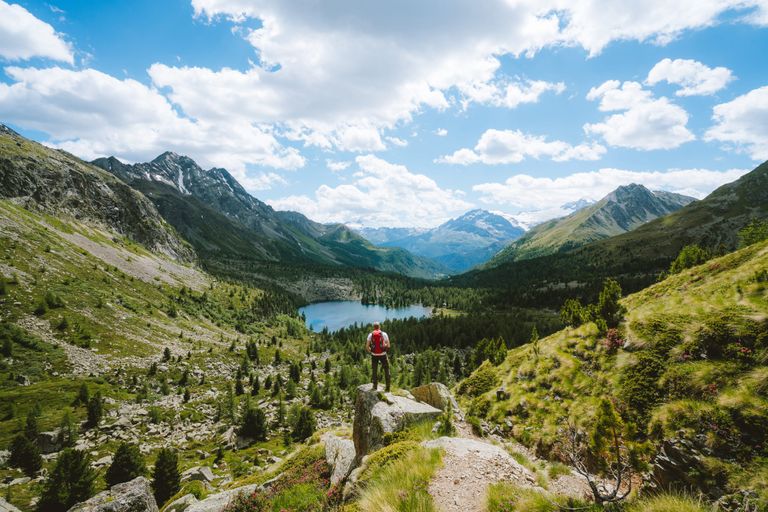 If you're looking for inspiration for your next holiday, a new report has named the best countries in the world.
The fifth annual Best Countries report has given the top spot to Switzerland for its 2020 rankings.
It evaluated 73 nations across a range of categories, including economic influence, military might, education and quality of life. It then determined which countries had the most influence on a global scale.
Switzerland scooped first place for a plethora of reasons. Firstly, it has low unemployment and a skilled labour force - not to mention it's one of the world's wealthiest countries.
It's also known for its neutrality during conflict and, rather impressively, Swiss citizens have won a high number of Nobel Prizes compared to other nations.
The in-depth report put Canada - Meghan and Harry's new home (opens in new tab) - in second place, naming it as the most trustworthy country and deeming it best for quality of life.
Japan followed in third position.
Germany was given the fourth place and Australia was fifth.
The UK placed in sixth position and ranked top (alongside the US and Canada) for education.
The research also offered insights into climate change and global anxiety around technology.
It found that Sweden, Switzerland and Finland were the top countries for green-living.
READ MORE: Best areas in the UK to buy a holiday home revealed (opens in new tab)
It also took into account a number of other aspects - such as the best countries to start a business (Malaysia and China). Likewise, Denmark, Sweden and the Netherlands were considered to be best for women.
The report was conducted by U.S. News & World Report, BAV Group and the Wharton School of the University of Pennsylvania. A full version of it can be found here (opens in new tab).
The news follows Lonely Planet revealing its top country to visit in 2020 (opens in new tab) - Bhutan, a landlocked country in the Himalayas.
Hopefully all of these reports will provide you with plenty of holiday inspiration for 2020!
Lizzie Thomson is a regular contributor to woman&home, and also contributes to Metro.co.uk, Ideal Home, Culture Trip, and Evening Standard, covering all things lifestyle.