Weekly horoscope: Monday 8th February - Sunday 14th February 2021
Curious to know what the week has in store for you?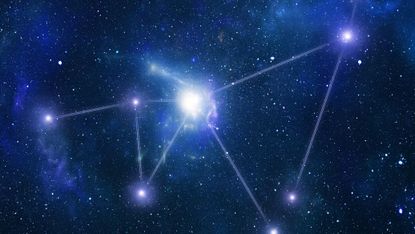 (Image credit: Getty Images)
Read your weekly horoscope from expert astrologer Sally Morgan, and discover what's in store for the week ahead...
Our weekly horoscope will help you plan your next seven days with our astrological updates. Our resident world-class psychic astrologer forecasts for every star sign on love, family, career and more. So check back weekly for our free forecast!
Weekly horoscope, Monday 8th February - Sunday 14th February 2021
Weekly Horoscope: Aries
Take matters into your own hands and actively pursue your goals. Enchant your partner with romance, flowers and that bottle of bubbly you've been saving.
Weekly Horoscope: Taurus
Self-assured and loyal, you bring out the best in your partner. You give good advice and offer thoughtful solutions. Treasure the intimate moments you share.
Weekly Horoscope: Gemini
Make the most of social gatherings online, it'll be a lot of fun. Remember, challenges in life make you stronger and have shaped the person you are today.
Weekly Horoscope: Cancer
Doors are opening for you. Explore new ideas, think about everything you'd like to achieve, then steadily work towards them. There's no rush to win the race.
Weekly Horoscope: Leo
A mysterious call makes you nervous, but that'll disappear if you take a long walk or get some exercise. Want to start writing? Now's the time to begin your novel.
Weekly Horoscope: Virgo
Someone is causing drama. Avoid conflict, as you have more important things to do that require a calm mind. Take care of your own family and their interests.
Weekly Horoscope: Libra
Have fun this week, pamper yourself, take an online exercise class, call friends, rebalance. Leave the troubles of the past behind you, enjoy time with the family.
Weekly Horoscope: Scorpio
Sitting outdoors can be relaxing, especially if you're up early to hear the morning chorus. Knowing most people are still asleep really helps calm your busy mind.
Weekly Horoscope: Sagittarius
Focus on household matters and try not to overlook minor details. Check the fine print and you'll find there are savings to be made. Feeling artistic? Explore expressive art.
Weekly Horoscope: Capricorn
Find a new perspective on your goals and ideals as you chase your visions. You'll overcome any obstacles, and your partner appreciates everything you achieve.
Weekly Horoscope: Aquarius
If you're feeling a little out of sorts try replicating your friend's spontaneous optimism, as you'll find things go somewhat smoother when you have a smile on your face.
Weekly Horoscope: Pisces
Problems can be easily solved, so don't beat yourself up. Bide your time. If there's no way forward phone a friend, as your caring side is apparent in your work.
Sally Morgan is Britain's best-loved psychic. She was just four when she reportedly saw her first spirit and since then has developed her skills to be one of the top 5 psychics in the UK. She even read for Princess Diana for four years.