Weekly horoscope: Monday 22nd February - Sunday 28th February 2021
Curious to know what the week has in store for you?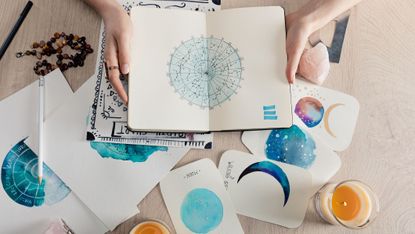 (Image credit: Getty Images)
Read your weekly horoscope from expert astrologer Sally Morgan, and discover what's in store for the week ahead...
Our weekly horoscope will help you plan your next seven days with our astrological updates. Our resident world-class psychic astrologer forecasts for every star sign on love, family, career and more. So check back weekly for our free forecast!
Weekly horoscope, Monday 22nd February - Sunday 28th February 2021
Weekly Horoscope: Aries
Keep quiet about a plan – you don't want someone else claiming it as their idea. A workmate reveals you have a secret admirer…get ready for a new romance.
Weekly Horoscope: Taurus
Check through bills to see if there's anywhere you can make a saving. Look online for great deals with different energy suppliers, maybe even enlist a financial advisor.
Weekly Horoscope: Gemini
You yearn for someone to come along and turn your world upside down. Simply enjoy the moment –there is magic all around us, if we just open our eyes.
Weekly Horoscope: Cancer
Romance is likely if you participate in unusual forms of entertainment. Try to help a friend. Get ready for some fancy footwork when it comes to your fitness situation.
Weekly Horoscope: Leo
It's a week packed with passionate possibilities – you never know who might pop up and become part of your future. Aim high, and show your romantic side.
Weekly Horoscope: Virgo
Time to plan a menu for a romantic meal. When a potential partner can join you, they won't know what hit them – who'd have thought of putting those flavours together?
Weekly Horoscope: Libra
It's a sociable time, so contact friends and family online – there's always time for a catch up over coffee, and you'll be happy to hear of someone's good fortune.
Weekly Horoscope: Scorpio
The diligent way you approach issues may have caught someone's attention. You're expecting a reward for the time and effort you've put into work lately, so speak up.
Weekly Horoscope: Sagittarius
You'll make new friends and meet a potential partner. Always optimistic, make sure you don't take on too much and forget to leave some free time for pleasure.
Weekly Horoscope: Capricorn
You have a strong sense of duty, and a family member calls for relationship advice, as you have a good head on your shoulders and can always see both sides.
Weekly Horoscope: Aquarius
You can change an outdated mindset with your intellect and sunny disposition. It'll have knock-on effects, too, as everyone around you appears to be happier.
Weekly Horoscope: Pisces
An online invitation looks set to be important, so wear something special for the occasion. If you're single, you'll be noticed by an enchanting prospective partner.
Sally Morgan is Britain's best-loved psychic. She was just four when she reportedly saw her first spirit and since then has developed her skills to be one of the top 5 psychics in the UK. She even read for Princess Diana for four years.