Trinny Woodall on feeling ageless after menopause—'I want to be climbing mountains at 82'
Trinny Woodall talks exclusively to woman&home about what helped her feel fabulous post-menopause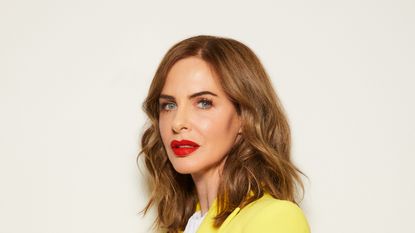 (Image credit: Trinny London)
Trinny Woodall has never been afraid to push social boundaries, and since entering menopause over ten years ago, she's embarked on a mission to break them altogether.
The London fashion expert has built a career out of challenging the British public to get real with their bodies, having first risen to prominence in 2001 as co-host of the no-nonsense BBC makeover series, What Not To Wear.
Over the course of five series, Trinny—alongside her TV other-half Susannah Constantine—helped hundreds of women and men to unearth their inner confidence via a tried-and-tested prescription of blunt wardrobe advice, empowering pep talks, and, of course, shamelessly X-rated humor.
---
Fast forward fourteen years, and it seems Trinny's impulse to break barriers is stronger than ever. Now a proud mother and successful business owner, the 57-year-old has stamped several more experiences—both good and bad—into her life's passport, and she's finally ready to share the lessons she's learned. One of her main passions these days (but importantly, not her only one) is raising awareness about the menopause, an issue that has been swept under the carpet for far too long.
Having struggled to find an effective treatment for her own menopause, Trinny is now committed to helping others to navigate this turbulent chapter of adulthood—without losing themselves in the process. Her Youtube community of 321k subscribers has provided a space for women from all over the globe to support one another and find reputable advice, with Trinny regularly featuring menopause experts in her refreshingly candid videos.
Having recently celebrated the four-year anniversary of her digital-first beauty brand, Trinny London, Trinny is heading towards her sixtieth decade with a zest that would rival folks half her age. While some might see retirement as the logical next step, the self-confessed workaholic isn't about to hang up her boots (or should we say makeup brushes?) any time soon.
However, the road to her incredible success today hasn't been without its bumps. Trinny opened up to woman&home in a candid new interview on her emotional, and often frustrating, menopause journey—and why it's made her even more determined to help fellow women going through the hormonal change.
Trinny's complicated menopause journey
Like many women, Trinny's menopause journey began with a disappointing visit to her GP. After raising concerns over her estrogen levels with her doctor, she was prescribed a double whammy of HRT (hormone replacement therapy) and antidepressants, before being promptly shown the door. No further menopause testing, like bloodwork or thyroid function tests, was carried out.
Dissatisfied by the consultation, Trinny decided to take matters into her hands and seek advice from menopause specialists. She initially tried bioidentical hormone replacement therapy, an alternative HRT to ease menopause symptoms, but was forced to stop after developing an adverse reaction to the treatment.
"It was really hit and miss—she'd test different things on me and I'd break out in lots of spots," she recalls. "I just felt like I didn't feel I was in the top place of knowledge."
After growing increasingly frustrated with the scarcity of menopause experts in the UK, Trinny knew she had to go further afield for answers.
"By this stage, I really felt like my energy levels and my quickness had gone. I didn't know what to put down to menopause and what to put down to my life experience," she says.
Her research led her to the clinic of Dr. Erica Schwartz, a New York-based MD with a specialty in hormone supplementation. For the first time since entering menopause, she was finally given the comprehensive examination needed to kick-start her recovery.
"I was there for five hours doing tests on everything from my skin's elasticity to my brain function to my memory call to blood work to my vaginal dryness. A ton of stuff," she says. It was also during this lengthy consultation that Trinny realized just how complex menopause is—and why a 'one-size fits all' treatment plan simply doesn't work.
Trinny emerged from Dr. Erica's Manhattan office with renewed confidence and clarity, having finally received the education she'd spent years chasing. From the benefits of magnesium to the reduction of her adrenal function, the appointment gave her the essential knowledge to take control of her menopause treatment plan, once and for all. She immediately went back on HRT, and, within weeks, started to see improvement in her symptoms. "The change was so dramatic," she says.
Trinny's advice to other women in menopause
Trinny is well aware, however, that not everybody can afford the premium menopause treatment she has received. Having learned from her disappointing experience at the GP all those years ago, she now advises other women to do a bit of prep work before seeing their doctor.
Tracking symptoms on a free app like Balance to then present at the GP can significantly speed up the process, enabling health professionals to make a more informed decision on patients' treatment.
It's also important to speak up and ask questions, especially if you're unhappy with the prescription. Research conducted in 2019 found that women over a third of women in the UK are being offered antidepressants for menopausal symptoms, with 80% of those surveyed feeling that this was an "inappropriate" treatment for the condition.
"What is accessible is the ability to question your GP. Too many issues are dealt with by antidepressants in the British national health industry and sometimes they're really valid. I've spent some time in my life when I've taken antidepressants," says Trinny. "But I think there are many things you can do that don't involve taking antidepressants."
While the physical symptoms of menopause are (fortunately) becoming more widely known, their psychological hangover remains a taboo subject. The sudden barrage of recurring bodily ailments—night sweats, sagging skin, chronic fatigue, achy bones—can often be enough to destroy a woman's confidence, erasing the lines and edges that once defined her personality. This fading identity—coupled with the systematic misogyny and ageism faced by many middle-aged women—is an endemic reality that needs to be addressed, Trinny argues.
"It's that feeling of invisibility—how can you as a woman feel really present in your life, and not feel like you're just an echo of your former self," she says.
Trinny believes that the strain of menopause's physiological effects, which can often be all-consuming, can lead to women discarding the self-care tools—like fitness and grooming—that they've historically used to construct their self-worth.
"The symptoms can drive women to a place where they retreat into themselves," she warns. "You wake up one day and think, 'Who the f-ck am I?'"
Trinny believes that this identity crisis can be avoided—but it takes work.
While medications will always have their place, healthy habits are the foundation of her overall happiness. Over time, she has conjured up a Holy 'Trinny-ity' (geddit?) of foolproof self-care, consisting of three co-dependent pillars—top-notch nutrition, consistent exercise, and of course, gorgeous skincare and makeup.
Trinny's 'ageless' makeup advice
As one of the original 'Glow Up' influencers, Trinny knows just how powerful makeup can be when it comes to our self-esteem. With menopause often causing changes to skin texture and facial shape, many women find that the beauty routine they maintained for years no longer gives them the desired results.
"A lot of women on the shows I've worked on have been doing the same makeup for decades and stuck in the same old fusty makeup," Trinny says. "For me, it's about how can I take them from feeling dated and safe to ageless and full of energy?"
With Trinny London, she set about creating a line of products that would energize users, rather than weigh them down. The digital-first beauty brand prides itself as a fuss-free cosmetics counter, offering a range of premium skincare and makeup without all the unnecessary bells and whistles. Entirely cream-based, it challenges its customers to 'rethink' their signature beauty regime—and maybe, just maybe, try something a little different.
Here are our top picks from the range...
• Trinny London Lash2Brow
The latest addition to their stellar line, Lash2Brow is a must-have for women who like to keep their eye makeup routine short and sweet. This dual-ended mascara and tinted brow gel removes the need for hauling multiple products around and speeds up the application process —a double win in our books.
---
• Trinny London BFF Rebalance Tinted Serum
If you've ever considered breaking up with your foundation, this next one might be for you. Trinny London's BFF Rebalance Tinted Serum is yet another example of how to do multi-purpose right, delivering a soft to medium coverage whilst also nourishing your skin.
---
• Trinny London Eye2Eye in Faith and Universe
A clever alternative to the masses of palettes on the market, Trinny London's Eye2Eye range is all about giving women the freedom to build an eyeshadow collection that's right for them. These long-lasting cream-based eyeshades are available in 28 different colors, most of which fall in the neutral category for maximum wearability.
And the best part? Each of the pots stacks neatly onto one another, meaning you can curate your own personalized palette (or should we say tower?) to take with you on the go.
---
• Trinny London Lip2Cheek in Sherin
If you only pick up one product from Trinny London this Christmas, make it Lip2Cheek in Sherin. The dark coral cream, which can be used as both blush and lip gloss, was launched in support of Sherin, a member of Trinny's online beauty community who's currently battling incurable breast cancer.
---
• Trinny London Miracle Blur Lip and Line Filler
Trinny London's Miracle Blur Lip and Line Filler mightn't look like anything special at first glance, but once applied, it's hard to ignore its benefits.
---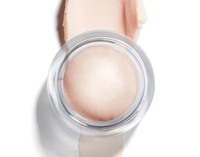 Miracle Blur Lip and Line Filler, £26 ($35) | Trinny London
The translucent formula is designed to smooth out uneven skin by filling in lines and blurring scars, making it the perfect product for those no-makeup look days. Buttery soft and lightly fragranced, you won't be able to resist topping this up throughout the day.
How Trinny stays in shape post menopause
When it comes to exercise, Trinny's approach can be summed up by the easy-to-remember mantra—mats over paths, thank you very much.
Running has been relegated to a no-go zone for the health-conscious Londoner, having "never found the puff" needed to sustain those tough miles on the road. She opts for low-impact, muscle strengthening workouts instead, with pilates topping the list of her favorite ways to stay in shape.
Trinny has been a veteran of the activity now for about 25 years, having previously practiced it on a daily basis in the early stages of her career.
While many things in her life have come and gone, Trinny emphasizes that her relationship with fitness isn't capped by an expiry date.
The high-flying entrepreneur has every intention of staying active in her older years, having witnessed first-hand the harmful effects of a sedentary lifestyle in her own family.
"My mum, who's in her 70s, she'd never really exercised," she says. "I look at things like that and think, I want to be in control of my body as long as possible. I just know that I want to be climbing the mountain at 82."
Sign up to our free daily email for the latest royal and entertainment news, interesting opinion, expert advice on styling and beauty trends, and no-nonsense guides to the health and wellness questions you want answered.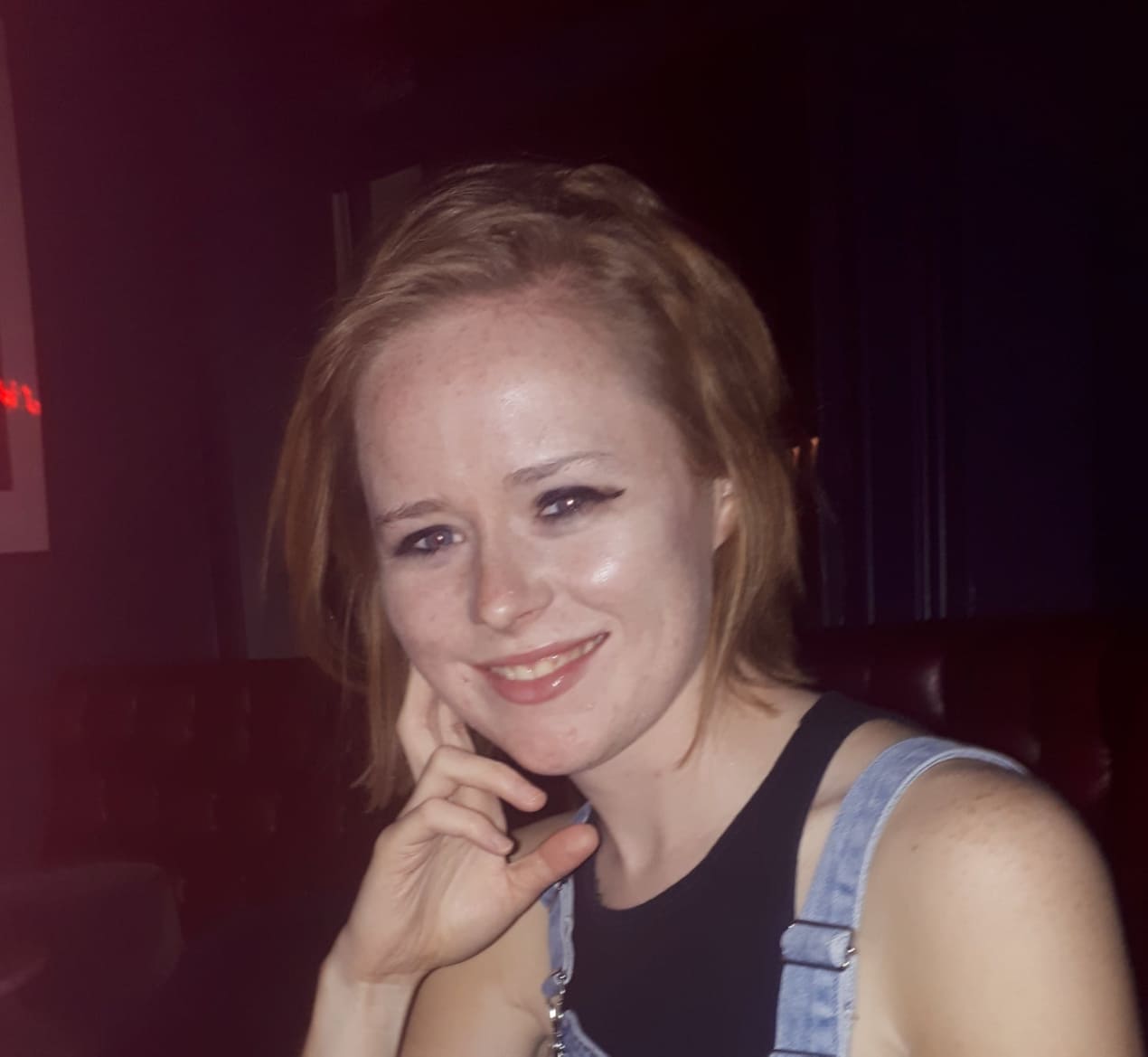 Hailing from the lovely city of Dublin, Emma mainly covers the Royal Family and the entertainment world, as well as the occasional health and wellness feature. Always up for a good conversation, she has a passion for interviewing everyone from A-list celebrities to the local GP - or just about anyone who will chat to her, really.
Emma holds an MA in International Journalism from City, University of London, and a BA in English Literature from Trinity College Dublin.