The best Peloton instructors for a killer workout—no matter what your fitness level
With so many Peloton instructors out there, it can be hard to know who's right for you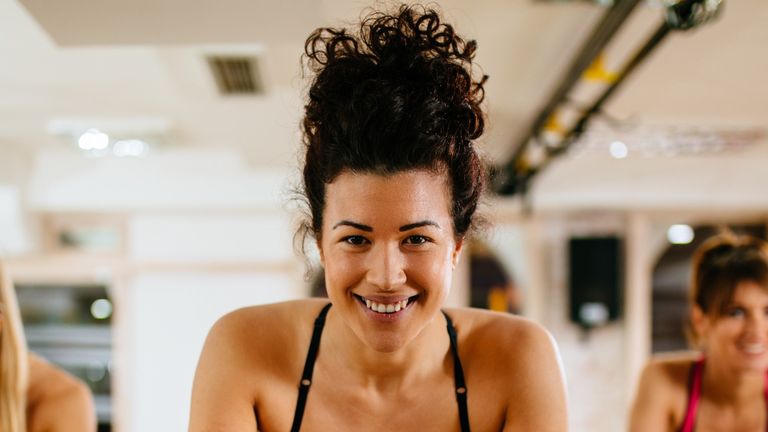 (Image credit: Getty)
By Emma Dooney
Peloton has taken the world by storm in recent years—and it's easy to see why. 
The world-famous fitness regime has gained a cult following ever since it launched back in 2012, and it looks like its popularity isn't going anywhere. 
Promising an intense cardio workout from the comfort of your own home, it's no surprise it became a go-to gym alternative during the height of lockdown. With its extensive library of cycling and running classes, this online platform will have you moving nonstop—making it one of the best workouts on the market for burning calories and toning up. 
The Peloton app features thousands of videos covering all different categories, including strength, cardio, running and walking, cycling, boot camp, yoga, and even meditation. With class lengths ranging from a mere five minutes to half an hour, you can even specify the duration of your workout.
While some people have no problem getting started, others need a little motivation—and that's where the masters come in. Peloton instructors have become the hottest type of fitness guru in the past few years, offering expert guidance and much-needed good vibes from their certified studios in London and New York. Some have even reached bonafide celebrity status, signing up to appear on hit reality shows like Dancing with the Stars 2021. 
With so many to pick from though—there's over 40!—it can be hard to narrow it down, so we thought we'd do the research for you. 
Without further ado, here's our list of the best Peloton instructors out there. 
1. Marcel Dinkins
Looking for a military-style workout? Look no further—Marcel Dinkins has you covered. This former Army woman brings a wealth of experience to the saddle, promising to help clients reach their full potential with her top-quality knowledge and infectious enthusiasm. 
2. Kirsten Ferguson 
Kirsten Ferguson is a proud Peloton instructor—and an even prouder mom. This certified cycling and running coach knows how challenging it can be to juggle motherhood, work, and fitness, and that's why she's committed to supporting fellow parents to find that healthy balance. 
3. Emma Lovewell
Nature enthusiast Emma Lovewell (yes, her name says it all) is the Peloton instructor for those who like to exercise at their own pace. Preferring friendly encouragement over aggressive drills, this Brooklyn-based fitness fanatic has inspired millions of people all over the world with her holistic approach to cycling and strength training. 
4. Leanne Hainsby
If you're looking for a Peloton instructor who knows how to nail a playlist, Leanne Hainsby is where it's at it. Hailing from a professional dance background, this UK-based athlete will have endorphins pumping through your bloodstream with her banging tracks and uplifting motivation. 
5. Adrian Williams
Arguably one of Peloton's most famous instructors, Adrian Williams is known for his humorous nature and empowering classes. With a competitive sprinting background, there's nothing slow about his sessions—so come prepared to sweat. 
6. Olivia Amato 
Olivia Amato is a Peloton triple threat, teaching cycling, running, and strength training. This certified run coach and fitness model might sound intimidating on paper, but don't be daunted—she just wants to help others to tap into the best version of themselves. 
7. Christine D'Ercole 
For those people who want a science-driven Peloton instructor, Christine D'Ercole's your best best. This accomplished track cyclist brings on-the-field experience to the studio, empowering clients to reach their fitness goals by understanding the hard facts behind the workout. 
Emma is a news writer for woman&home and My Imperfect Life. She covers the Royal Family and the entertainment world, as well as the occasional health or lifestyle story. When she's not reporting on the British monarchy and A-list celebs, you can find her whipping up vegan treats and running the roads to cheesy '90s pop music...but not at the same time, obviously.