The Queen's favorite tipple gets a royal seal of approval
Dubonnet, a sweet, fortified wine blended with herbs, spices and quinine, is said to be the monarch's favourite drink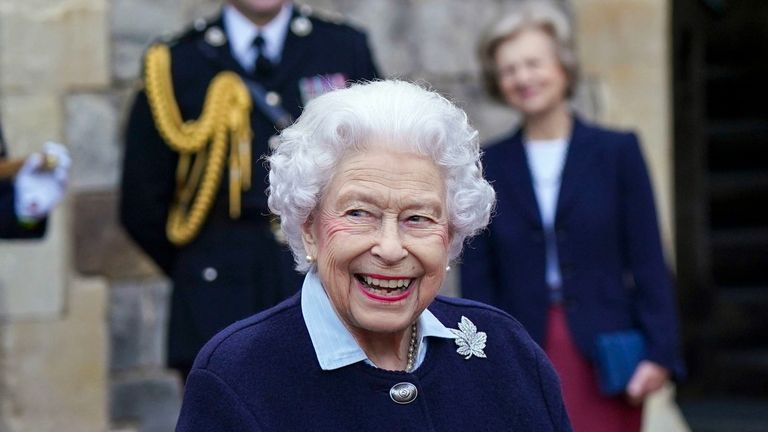 (Image credit: Getty)
By Sarah Finley
The Queen has given her favourite alcoholic drink, Dubonnet, a royal warrant.
On advice from her doctors, her Majesty was recently told to give up drinking alcohol
Before her hospital appointment, she was said to be a big fan of the fortified wine
---
It's not every day that your wine brand gets a royal seal of approval, but the makers of Dubonnet, a sweet, fortified wine blended with herbs, spices and quinin, are celebrating after the Queen awarded it with a coveted royal warrant.
Said to be a big fan of the brand - the royal loves drinking it with two parts Dubonnnet, and one part gin—over ice. The alcohol beverage became very popular in lockdown— selling 500,000 bottles worldwide in the last 12 months.
She may not be able to attend royal engagements in person, including canceling historic royal traditions, but the Queen is still attending to her royal duties—including giving her royal seal approval to her favorite drink—Dubonnet.
Simon de Beauregard, a director of the company told The Mail on Sunday, "We are delighted Her Majesty enjoys our beautiful brand and humbled to have received a Royal Warrant."
A Royal Warrant is a mark of recognition when a company has regularly supplied goods to the royal family. Anyone given the royal warrant means they can apply to official crest to their products.
The drink was apparently a big hit with the Queen's mother too and was most famous in the 60s and 70s. However, lockdown and cocktails drinkers have made it the 'go to' drink again.
"The growth is partly due to lockdown, but we believe it is more to do with consumers looking for a lower-alcohol drink. It is 14 percent [alcohol by volume] compared to about 40 percent in gin and vodka, and it has also become fashionable with the young to use in Negroni cocktails," added Simon de Beauregard.
The Queen's health has been a big concern over the last few weeks - after she was admitted to the hospital for preliminary investigations. Doctors told her to rest for a couple of weeks, however, the Queen is understood to have flown to Sandringham via helicopter to "oversee" the preparations for Christmas.
Her health also meant she had to pull out of attending the COP26 climate summit in Glasgow - and instead gave her speech via video link. However, her speech saw her declare she "could not be more proud" of her son Prince Charles and grandson Prince William.
She also went on to say, "I, for one, hope that this conference will be one of those rare occasions where everyone will have the chance to rise above the politics of the moment and achieve true statesmanship."