The one rule Kate Middleton has for her children in the house—it's 'absolutely off limits'
Kate Middleton has one strict rule when it comes to parenting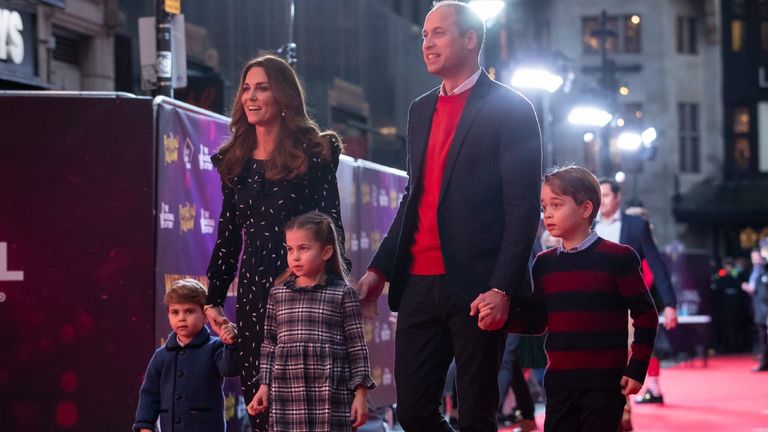 (Image credit: Getty)
Kate Middleton and Prince William have one important rule for their children while at home.
According to a source, the Cambridges have set rules for their children Prince George, Princess Charlotte and Prince Louis.
For Kate and William, their most important rule is that shouting is 'off limits' in their home.
This follows royal news that Princess Margaret's lover visits her tomb.
---
Kate and William are open about the fact they're keen to give their three children a 'normal' life, and that includes having set rules to follow and punishment if rules are broken.
A royal source told The Sun, "Shouting is absolutely 'off limits' for the children and any hint of shouting at each other is dealt with by removal."
But rather than sending them to the popular 'naughty step' that many parents have, the royal children are given some time to learn from their mistakes in a calmer scenario.
The source continued, "There's no 'naughty step' but there is a 'chat sofa'. Things are explained and consequences outlined and they never shout at them."
The source added how when Kate and Wills are away on royal engagements, the couple's nanny, Maria Borrallo, takes over - though all decisions are made in agreement with the Cambridges.
The source continued: "Maria is firm but she never acts unilaterally with the children on discipline.
"Kate and William, along with Maria, are strict with the children but have this magic ability to appear not to be.
"It is a military operation but you would never guess it because they work ferociously hard on their children's upbringing and making it seem relaxed and happy for the three of them.
"They are very good at listening to the children but being firm."
Robyn is a celebrity and entertainment journalist and editor with over eight years experience in the industry. As well as contributing regular to woman&home, she also often writes for Woman, Woman's Own, Woman's Weekly and The Sun.