The Duchess of Cornwall shares her favourite childhood book and it suits her perfectly
We love her choice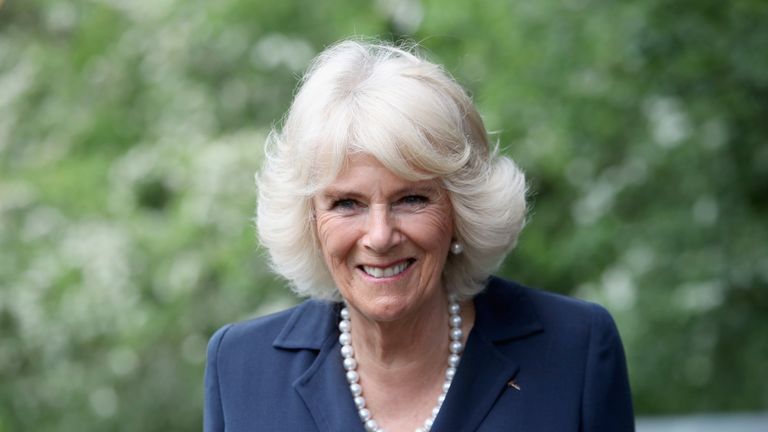 (Image credit: Chris Jackson/Getty Images)
By Sarah Finley
On world book day the Duchess of Cornwall has taken to Instagram to share and read her favourite book.
• Camilla was joined by Tom Fletcher on a call where she read an extract of her favourite book.
• The Duchess also surprised pupils from Acklam Whin Primary School to read them the book.
• In other Royal News, Prince Philip is doing well in hospital after a heart operation
The Duchess of Cornwall hasn't hidden her love of books, launching her own book club called the Reading Room.
So it was only natural that she celebrated World book day by talking about her favourite book and answering questions from pupils at Acklam Whin Primary School in Middlesborough.
World Book Day celebrates the world of books, while in the UK every year children dress up as one of their favourite book characters.
Camilla's video call was put on by The Literary Trust, of which she is a patron, and Oak National Academy - while the call also starred children's authors Katherine Rundell, Zanib Mian and even Tom Fletcher.
The video, which was shared on Instagram, via Clarence House, showed Camilla revealing that the Moorland Mousie by Golden Gorse, was one of her favourite books, while she also said she loved Swallows and Amazons by Arthur Ransome.
Camilla, who later read an excerpt from Roald Dahl's Matilda, also spoke about why World Book day is important: "To actually own your first book is something you'll never forget. It's going to be given a very special place, they're going to read it."
She went on to add: "And I think it's somehow in their psyche, that first book they read is going to be there forever and it's hopefully going to lead them on to reading more and more, and discovering different authors, and different subjects they'd like to read about.
"So I think for a lot of children out there World Book Day means the birth of reading and that's why it's so important."
The call, which was shared on Instagram this morning, and has already had 4000 likes, was pre-recorded yesterday.