The Duchess of Cornwall shocked after a fan breaks royal protocol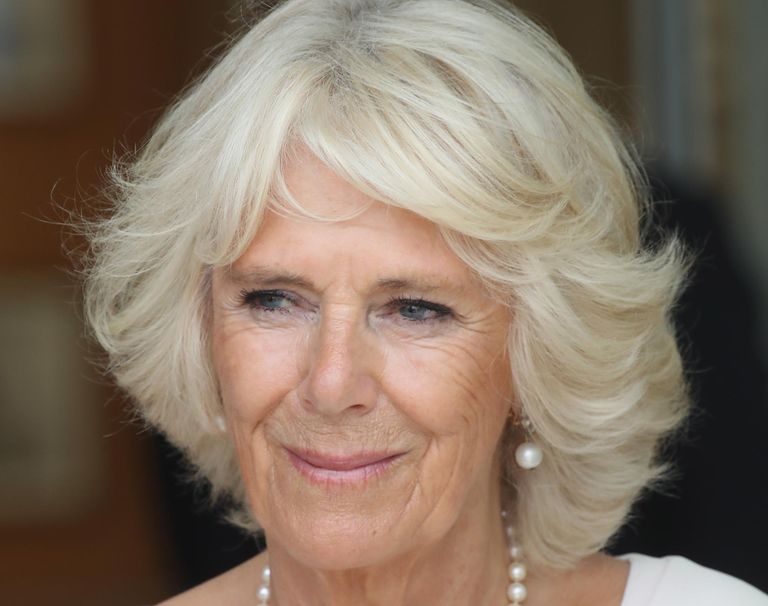 (Image credit: REX/Shutterstock)
Camilla, Duchess of Cornwall, was left visibly shocked by a spontaneous hug from a royal fan during a walkabout yesterday.
Camilla was in Liverpool with her husband, Prince Charles, where they visited the Victoria Gallery and Museum and greeted Irish president Michael D Higgins (the couple are joint patrons of the Institute of Irish Studies at Liverpool University).
But one of the dozens of well wishers lining the streets, Moonsun Kim, a supply chain management student from Korea, got a little too close for comfort when she stretched her arms out to embrace the Duchess.
Camilla froze in shock at the unexpected display of affection, but soon recovered her composure. "I just told her, 'Nice to meet you, I'm from Korea', and she said, 'Nice to meet you as well,'" Moonsun told the Liverpool Echo.
"I was so excited, I've never seen a member of the royal family before," the royal fan explained. "I was passing and heard the prince and his wife were coming and decided to stay. I hope I wasn't wrong to give her a hug."
Royal protocol suggests that members of the royal family are greeted with a curtsey or nod of the head, though there is no official rule banning hugs.
Younger royals including William and Kate, the Duke and Duchess of Cambridge, and Harry and Meghan, the Duke and Duchess of Sussex, have broken this protocol themselves to hug various members of the public – Prince William was even caught cuddling Chewbacca on a visit to the Star Wars set.
Camilla was pictured in front of the iconic 'For All Liverpool's Liver Birds' by street artist Paul Curtis inan embroidered royal blue coat dress accessorised with long black boots, black gloves and a black clutch bag. while Charles wore a coordinating blue pinstriped suit and tie.
The royal pair also visited the Royal Albert Dock, given new regal status ahead of its 175th anniversary in 2021, and met Nelson Mandela's daughter Makaziwe Mandela, who has donated some of her father's drawings for a display at St George's Hall, during their visit.