Sophie Wessex has just been given this special honour from her father-in-law Prince Philip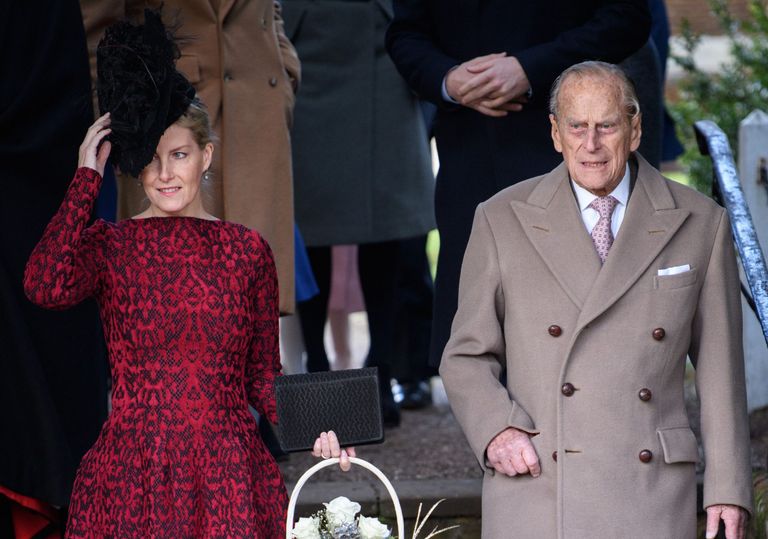 Yesterday it was announced that the Countess of Wessex had received a very special gift from Prince Philip.
Over on the Royal Family Twitter account, it was revealed that Prince Philip had officially handed over one of his important patronages to Sophie, to continue the royal work that he started.
The Countess will now be patron of The Chartered Management Institute, a professional institution for people at management levels across the UK.
The Palace said, 'The Duke of Edinburgh has officially handed over the Patronage of The Chartered Management Institute to The Countess of Wessex.
'The Duke of Edinburgh was Patron of @cmi_managers - the professional body for management and leadership - from 1992.
'During that time the Institute has led the debate on the future of management and leadership, the gender pay gap, and employee wellbeing and engagement.'
It's a position Prince Philip has held for 26 years now, but since retiring from official public duties a few years ago now, it's one of many royal patronages he's handed down to younger members of the royal family.
In the last few years, Prince Harry, Prince Andrew, and the Duchess of Cambridge, have all received patronages from Prince Philip.
But this is the first time that Sophie has received a patronage from her father-in-law.
The Countess kicked off her work with the CMI last night, as she attended an event to celebrate the achievements of UK managers across industries.
Sophie is widely regarded as one of the hardest working members of the royal family, and she's certainly had a busy few weeks. Prince Edward's wife recently returned from a week-long royal visit to India, and has spent her time since returning home working on the Royal Windsor Horse Show, of which she is now vice president.