How Sophie Wessex has teamed up with Ant and Dec to support the NHS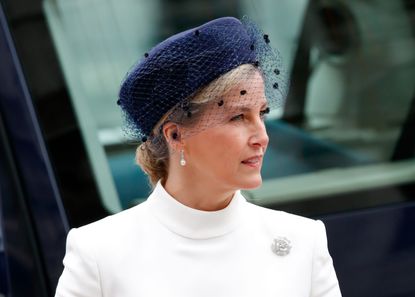 (Image credit: Getty)
Sophie, Countess of Wessex, and Geordie telly duo Ant and Dec pulled together to do something very special for the NHS this week.
Prince Edward's wife and the famous comedy double act teamed up in order to open the new NHS Nightingale Hospital in Sunderland, built to treat the influx of patients infected with the coronavirus.
Sophie, Anthony McPartlin and Declan Donnelly all spoke at the unveiling of the health facility via video message, offering their love and support to NHS staff in the North East and across the UK.
Speaking from her Surrey home, which she shares with Prince Edward and their children Lady Louise and James, Viscount Severn, the Countess dubbed the hospital a "beacon of care, a beacon of reassurance, of strength, of compassion and a beacon of innovation.
"It is a representation of the combined capability of many individuals and organisations, as well as a wonderful reflection of Sunderland's industrious spirit.
"Your determination, teamwork and skill has resulted in a hospital that will help to provide care to anyone in need. You have demonstrated that we are meeting the challenge of COVID-19 head on.
"On behalf of the nation and the North East community who you stand ready to serve, thank you for making all of this possible," she said of those helping in the battle against the health crisis.
Meanwhile, Ant and Dec had their say on just how proud they are of the work of those from their stomping ground.
Urging the public to continue with their social distancing feat amid the national lockdown, Dec said, "The amazing hospitals and the staff in the NHS in the North East have been pulling out all the stops to cope in these most difficult times and we hope and pray that, thanks to everybody staying at home and keeping safe distances and washing their hands, that we will keep the dreadful effect of this virus to a minimum."
Ant continued, "Even if it isn't needed, it's been a magnificent feat to pull this together and the speed of the transformation will be an enduring symbol of what the great people of this area are capable of."