The Duchess of York could be about to make a huge announcement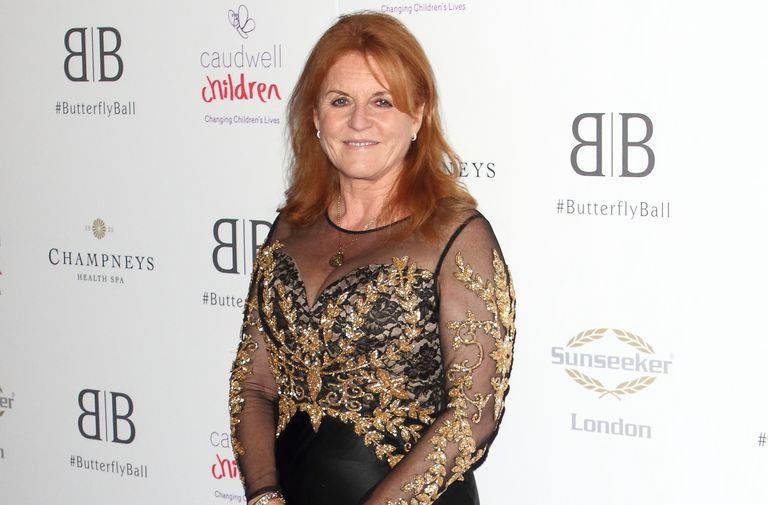 (Image credit: LightRocket via Getty Images)
Sarah Ferguson, Duchess of York, could be about to make a big announcement – the launch of her own lifestyle brand.
Reports have surfaced that the Duchess will be launching her own brand, Duchess Inc., which will sell everything from soaps to home wear and biscuits.
The Mail Online claims to have seen a business presentation where the Duchess reveals her daughters have inspired some of the items.
This follows royal news that big details about Princess Beatrice's wedding have been revealed.
The Duchess of York has a big following all over the world, who love her sense of humour, her style, and her dedication to important causes.
And we bet Fergie's fans will be very excited to learn that the Duchess could be about to launch her own lifestyle collection.
According to Mail Online, Duchess Sarah is currently in the design stages and planning to sell jewellery, homeware, soaps, preserves, biscuits, among other things, combining 'glamour' with 'compassion'.
READ MORE: Why the Duchess of York spent Christmas 'on her own' away from her two daughters
In the presentation seen by the publication, Fergie described herself as 'globally one of the most written about women' and a valuable brand 'recognised across the world and loved across continents'.
The line will reportedly be sold under three titles. Ginger & Moss will be the 'premium' label, with textiles, homeware and wallpaper expected to be sold at Harrods and Selfridges.
The 'accessible premium' range will be called The Duchess Collection, including tea, chinaware, preserves, jewellery, candles and fragrances.
For the jewellery collection – which will include £60 hooped earrings, £50 pendants, and £110 bangles branded with 'Love', 'Hope' and 'Faith' - the Duchess is said to have been inspired by her daughters.
According to the publication, the presentation read, 'Like any mother, the Duchess of York is incredibly proud of her two daughters and keeps them close to her with a bracelet bearing their name.
'The bracelet has inspired the duchess to create a range bearing the words faith, hope and love.'
The third range will reportedly be called Fergie's Farm - organic convenience foods to be sold on supermarkets.
Watch this space...