'Looking stunning!': Sarah Ferguson wows in bejewelled ball gown for glamorous party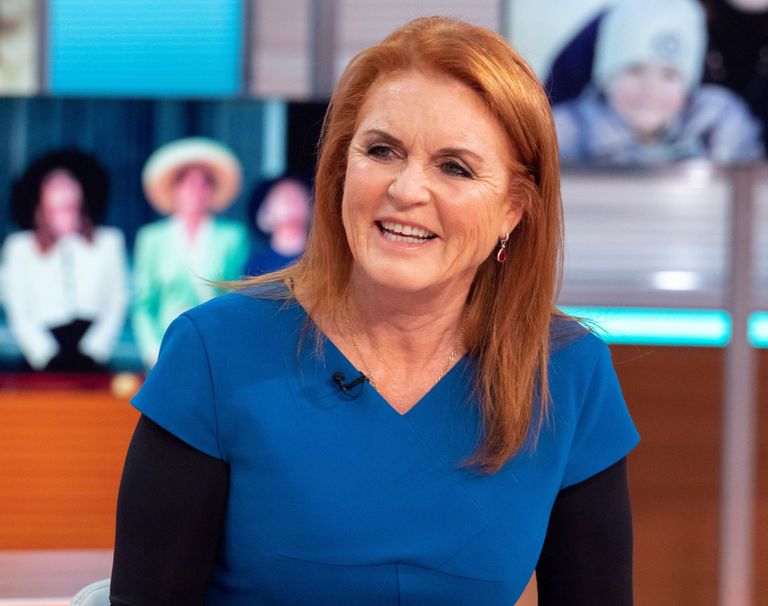 By Amy Hunt
Sarah Ferguson can usually be found championing various charitable causes, or spending time with her two daughters, Princess Beatrice and Princess Eugenie.
But every so often the Duchess of York attends her fair share of glamorous parties - and recently, she headed to one in Cologne, Germany, wearing her very best going-out gear.
Sarah revealed on her Instagram that she was heading to a bash held by Hermann Buehlbecker, chief executive of the Lambertz Group, one of the world's largest cookie manufacturers.
She shared that it was "great fun" to be heading to the party, which is held every year, writing, 'Great fun to be joining my friend @hermann_buehlbecker for his annual party in Cologne #germany'.
But it was Fergie's outfit which wowed her followers the most. With a picture of her on her Instagram receiving a whopping 21,000 likes, many of Sarah's fans commented to share that they thought she looked 'stunning', in her choice of a bejewelled black ball gown.
One fan said, 'You're looks so stunning ❤️', and another told her, 'Great dress! You look beautiful!'
A third follower also said, 'Looking very elegant as always', while another commented, 'Looking gorgeous! Hope you had a great time 💕'.
A fifth fan, clearly blown away, also wrote, 'Wow! You look fabulous ! ❤️'
There were plenty of other comments too, with Sarah's followers telling her how beautiful she looked.
And it looks as though she had a brilliant time whilst at the party too, as she was pictured joining Dr Hermann on stage to make a speech.
The Duchess also posed on the red carpet, showing off her gorgeous satin gown and perfectly blow-dried hair.
But the glamorous party is a step away from Sarah's everyday life. Just recently, Prince Andrew's ex-wife also posted asking for donations for her charity, Street Child, which aims to help children in disadvantaged areas in Africa and Asia get access to education.
She told her fans, 'Please help us end this scandal', alongside a video revealing that the government will match any donation made by a member of the public until 21st February.