Queen left Princess Beatrice's wedding early to fulfil this important royal duty
The monarch reportedly 'cut short' her appearance at this family occasion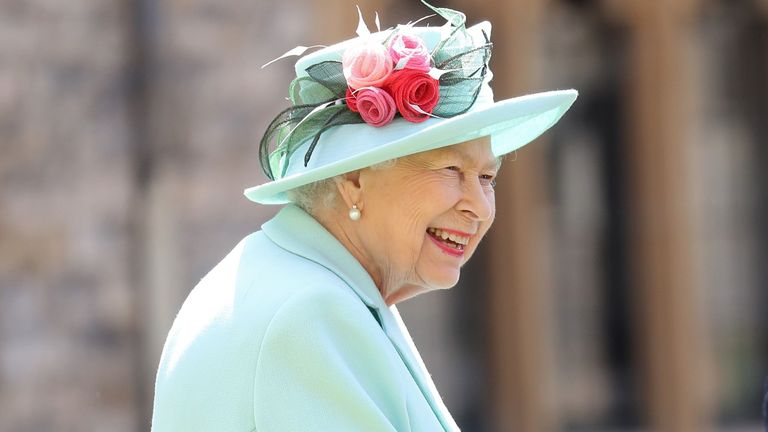 (Image credit: Photo by Chris Jackson/Getty Images)
The Queen left Prince Beatrice's wedding early in order to carry out a significant royal duty, some have suggested. 
The Queen is understood to have left her granddaughter Princess Beatrice's wedding early in July 2020 for an important reason.
Her Majesty knighted Captain Tom Moore that same day for his amazing NHS fundraising.  
The 94-year-old Queen is understood to have left her granddaughter Princess Beatrice's big day early as duty called. The Princess, who became engaged in September 2019, married fiancé Edoardo Mopelli Mozzi in a small lockdown ceremony at The Royal Chapel of All Saints at Royal Lodge in July 2020. 
However, whilst the monarch attended the special event, some have suggested that she had to cut her appearance short for a very important reason.  
When did Princess Beatrice get married?
As reported by Express.co.uk, Princess Beatrice had previously announced that the couple had been planning their wedding for May.
However with the ongoing effects of the pandemic and the changing restrictions, a large-scale royal wedding in spring 2020 just wasn't possible. Instead, when restrictions eased, the two tied the knot on 17 July. 
Buckingham Palace is thought to have since confirmed the attendance of the princess' parents, Prince Andrew and Sarah Ferguson, Duchess of York, as well as Edoardo's parents at the wedding.
The Queen and Prince Philip also attended Princess Beatrice's big day. 
The Sun reports that the Queen was driven with Prince Philip from Windsor Castle, where they had been isolating since March, up the Long Walk and through Windsor Great Park to the private church.
Why did the Queen leave Princess Beatrice's wedding early?
According to Express.co.uk, The List explained: "Unfortunately the Queen had to cut her visit to the ceremony short, as she needed to rush back to the castle in order to preside at the knighting ceremony of Captain Tom Moore."
Whilst The Sun reported that "Her Majesty was one of the first to leave the party at 11.45am" in order to present the knighthood.
Captain Tom, now Sir Tom Moore, became a national hero after walking 100 laps of his garden to raise money for the NHS. The 100-year-old had initially hoped to raise £1,000, but went over to raise over £32 million.
This important knighting ceremony was one of the special occasions the Queen carried out in person during 2020. It has recently been revealed that the royals carried out half their public engagements via video call last year due to the ongoing effects of the pandemic.
Now the Queen may find herself carrying out more public engagements online in 2021.