The Queen's dressmaker embarks on HUGE project for NHS frontline workers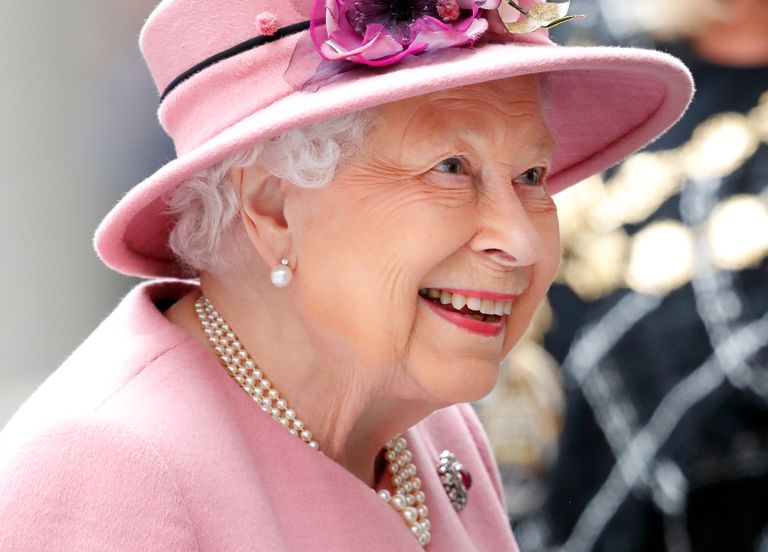 The Queen's dressmaker is making scrubs for NHS frontline workers.
Stewart Parvin is part of a new initiative to provide NHS workers with scrubs to wear during the COVID-19 crisis
The Queen's dressmaker has designed and produced a set of scrubs for Frimley Park Hospital
The fabric has been donated by Anita at Classic Textiles
It follows royal news that Charles and Camilla introduce special isolation companions
The Queen has been vocal about how proud she is of the NHS and other key workers as they continue to work tirelessly during the coronavirus crisis.
And Her Majesty is not the only one supporting frontline workers as her dressmaker, Stewart Parvin, is also doing his bit.
The designer unveiled his first set of scrubs on Thursday as he prepares to deliver them to local hospitals.
Sharing a photo of them on Instagram, he wrote, "Our first set of scrubs are ready to be dropped off for @frimleyhealth. If you would like to get involved as a home sewer, or as a business with work space, there are several groups set up that are co-ordinating the effort. @scrubsgloriousscrubs and @scrubsfortheloveof #nhs."
Last week the designer revealed he would be designing and producing scrubs for frontline workers thanks to a generous donation of fabric.
"Thanks to a fabulous fabric donation by the wonderful Anita at Classic Textiles on the Goldhawk Road, and some of our girls volunteering their time to sew, we are now producing scrubs for Frimley Park Hospital… very happy to offer what little help we can to our fabulous NHS."
The Queen made sure to thank the NHS during a heartfelt speech last Sunday. She said, "I want to thank everyone on the NHS front line, as well as care workers and those carrying out essential roles, who selflessly continue their day-to-day duties outside the home in support of us all.
"I am sure the nation will join me in assuring you that what you do is appreciated and every hour of your hard work brings us closer to a return to more normal times."