Why the Queen's annual stay at Balmoral will be very different this year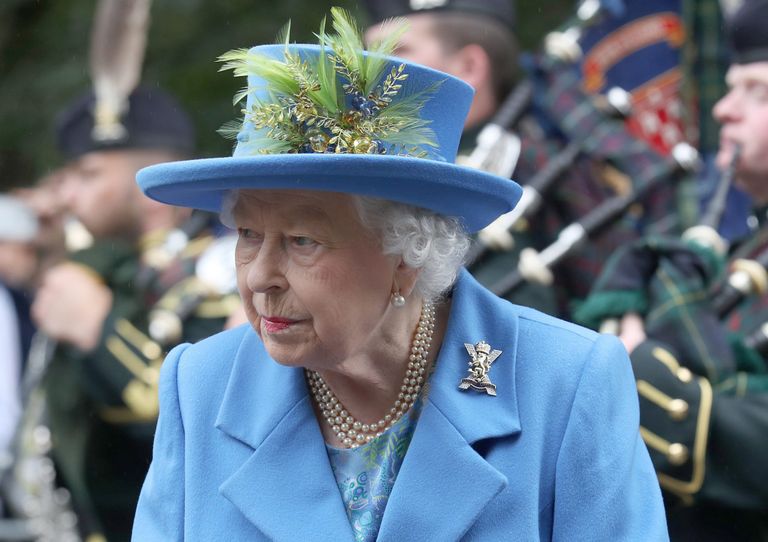 (Image credit: Getty Images)
By Amy Hunt
Every year, the Queen spends the majority of her summer hidden away from the world at her Scottish retreat - Balmoral Castle.
This year, the Queen's summer stay at Balmoral Castle will be very different
Due to a shortage of food, the royal's annual tradition of the grouse hunt will be cancelled.
This follows the royal news that Prince Charles is set to visit Japan later this year.
The monarch usually heads up to the lush, green royal residence in June or July, and stays there until the end of September/beginning of October.
During the summer months, she's also often visited by various members of her family, including the Duke and Duchess of Cambridge. It was reported earlier this year that the Duke and Duchess of Sussex had also gone up to spend some time there with baby Archie, for Meghan's birthday on 4th August.
MORE:The special meaning behind Meghan's bracelet seen in touching photos from Botswana trip
But while the Queen will likely be enjoying the well-deserved time off from her royal duties, it looks like things will be very different this year compared to previous years.
Various royal reporters have said that this year, one of the Queen's favourite pasttimes at Balmoral - grouse shooting - has been cancelled.
It's claimed that there's a shortage of birds in the Scottish Highlands, due to extreme weather and an outbreak of heather beetles, which has depleted the supply of food that grouse normally depend on.
A spokesperson for Balmoral confirmed to Hello! magazine that the shooting activity would be a no-go this year. They said, "Grouse populations are cyclical and to retain and preserve stock there will be no grouse shooting this year. And that happens periodically."
MORE:Princess Eugenie's secret nickname for Princess Beatrice has been revealed
Although argurably controversial, grouse shooting is a popular hobby, and a tradition for many members of the royal family.
Catherine and Prince William have been spotted on various hunts over the years during their visit to the Scottish residence - as have Prince Charles, Camilla, and Prince Andrew.
Prince Harry used to be a regular on the shoots at Balmoral, but has not been spotted taking part since marrying Duchess Meghan in 2018.
But it seems the family aren't letting the news get them down, as they were pictured heading to church at Crathie Kirk over the weekend. The Queen and Prince Andrew were joined by his eldest daughter Princess Beatrice for the family trip, with Prince Charles and Camilla also in attendance.